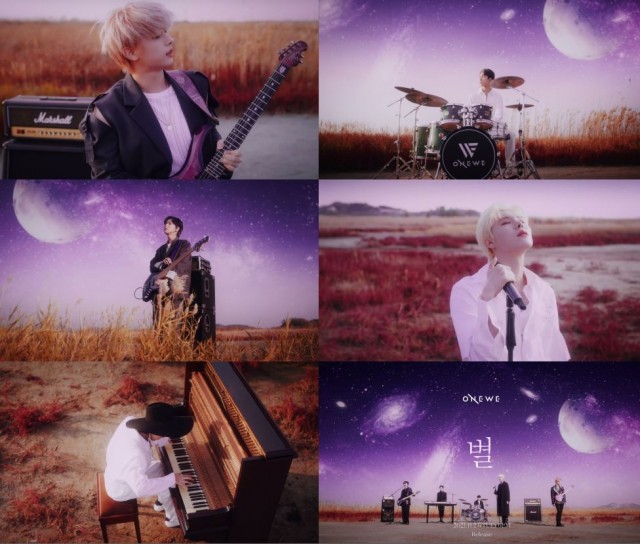 ONEWE, a talented boy band, has released a music video teaser for a new song featuring a fantasy mood.
ONEWE (Yonghoon, Harin, Kanghyun, Dongmyeong, and CyA) released a music video teaser for the title track "STUDIO WE: Recording 2" on its official SNS at midnight today (November 22nd).
In the released video, ONEWE is performing a band performance against the background of a purple sky that represents an unknown galaxy. Starting with member Dong-myeong's piano performance, the five members increased their immersion by performing more intense performance and delicate facial expressions than before.
In particular, ONEWE's dynamic band performance was better captured through a quick scene transition that fits well with the dramatic composition of the song. The combination of detailed rhythmic instruments and the strong teamwork of ONEWE herald a perfect victory.