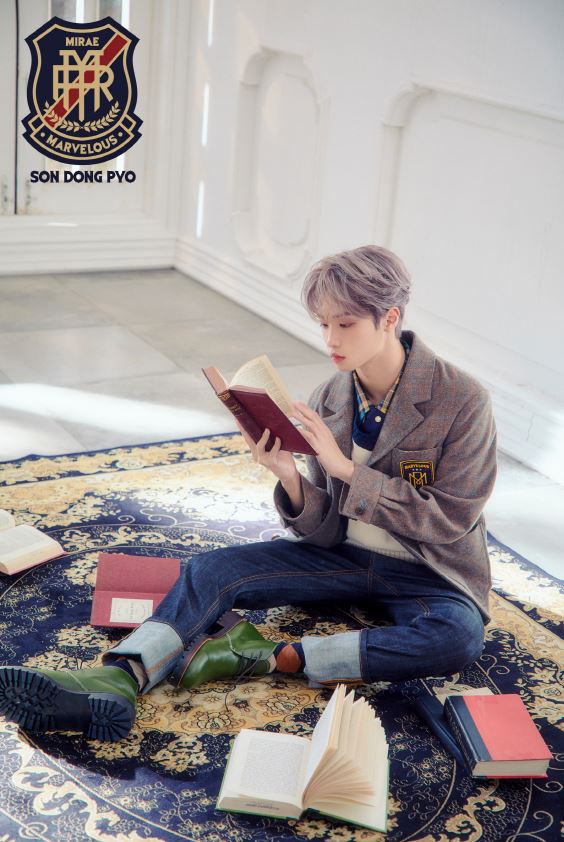 Mirae Boys (Lee Jun-hyuk, Lee Do-hyun, Khael, Son Dong-pyo, Park Si-young, and Jang Yu-bin) unveiled the concept photo of the Academy version of "Marvelous-MIRAE 3rd Mini Album" on their official SNS channel at 9 p.m. on January 6th.
Following the Preppy version, future boys Park Si-young, Khael, Lien, and Son Dong-pyo were the leading runners again this time. The released concept photos of the academy version were two for each member, and the neat and sophisticated "dandy look" was styled in various ways, drawing attention.
The members in the picture are looking at the camera with their intense eyes. Through jackets, cardigans, and blazers armed with colorful colors and patterns, they painted elegant, neat and fresh "boys." He succeeded in transforming his image into an unconventional hairstyle, his outfits perfectly expressing a "modern dandy look" that adds boyish beauty and modernity to dandy. In particular, Si-young and Kael showed contrast with blue and Lien and Dong-Pyo with chromatic hair, stimulating fans' curiosity.