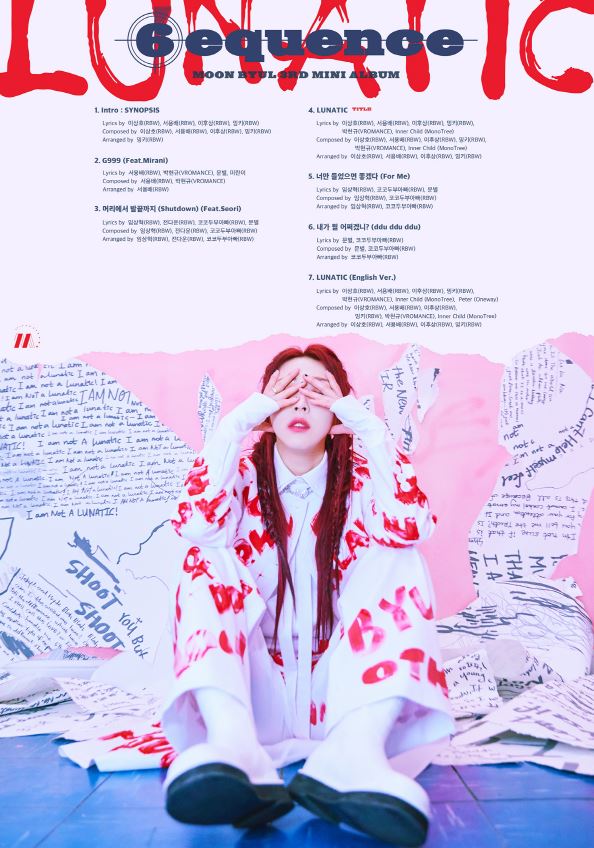 Mamamoo's Moon Byul suddenly released Shinbo's tracklist, raising the fever for a comeback.
At 0 o'clock today (January 10th), Moon Byul introduced the tracklist of her third mini-album, "6equence," through her official SNS.
According to the released tracklist, the album includes title songs "LUNATIC," "Intro: SYNOPSIS," "G999 (Feat. Mirani), "Shutdown (Feat. Seori)," "I hope only you listen to it," and "What can I do? A total of seven tracks are included, including "ddu ddu ddu" and "LUNATIC (English Ver.)".
In particular, Moonbyul's track 6 "What shall I do? (ddu ddu ddu)" will be participated in writing and composing, and will show off her improved musical ability. In addition, Moonbyul wrote the lyrics for "G999 (Feat. Mirani)," "Shutdown (Feat. Seori)," and "I wish I could only hear you (For Me)."