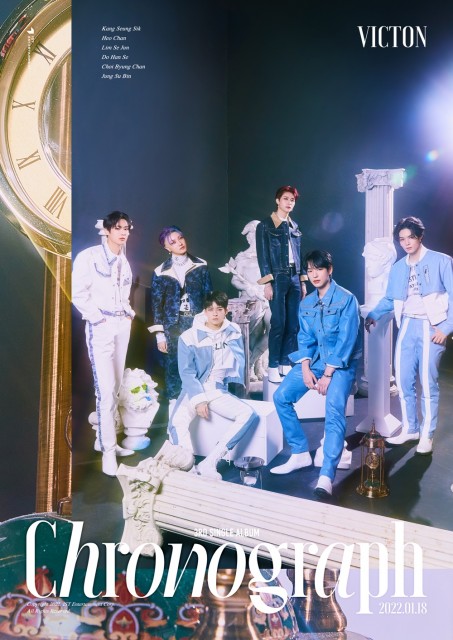 The group VICTON, which is about to make a comeback, raised the comeback atmosphere by releasing a group teaser image and the preview video for the third single album.
The agency IST Entertainment released a highlight medley video of its third single album, "Chronograph," on VICTON's official SNS and YouTube channel at 11 pm on January 9th.
In the video released for about a minute, some of the three tracks of the third single album, including the title song "Chronograph," was released in the form of pre-listening, adding to expectations for VICTON's comeback. The video captured the eyes and ears together with the filming site of VICTON's third single teaser image, which completed a more dazzling visual with sensuous styling transformation along with the new song.
VICTON's unveiled new song "Chronograph" is a pop dance song featuring rhythmical guitar and rich synth brass sound, and the members' popping and cool vocals herald strong addiction, and the lyrics are impressive with a message that they will continue to record all their time as you.