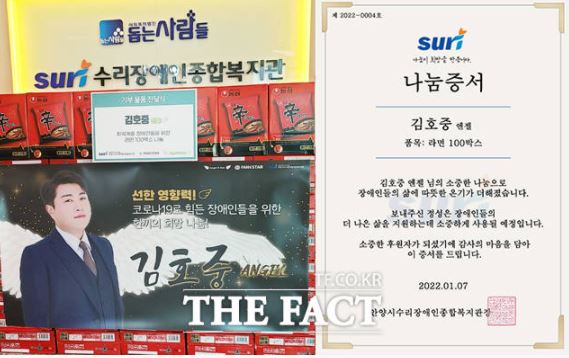 [The Fact Reporter Son Hae-ri] With the good influence of singer Kim Ho-joong, 100 boxes of ramen were shared with the disabled in the vulnerable class.
On January 7th, at the Anyang City Suri Welfare Center for the Disabled, the delivery ceremony was held for Angel Kim Ho-joong. Angel Ho-joong Kim, composed of fans of Ho-jung Kim, participated in a project to share ramen with the disabled who can't even eat a single meal through 'Fan N Star-Angel N Star' in December.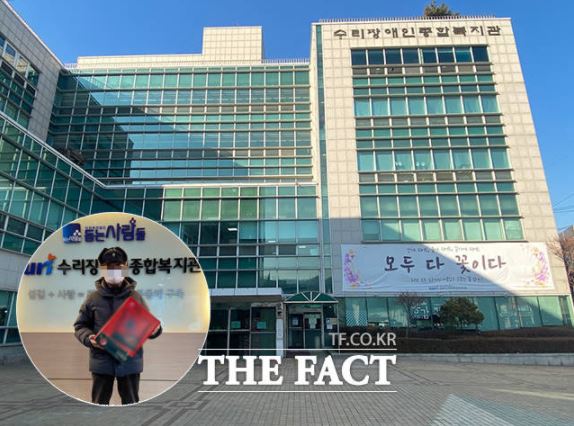 Kim Ho-joong's fans joined in a meaningful task with support for Kim Ho-joong. Shin Min-jae, in charge of the Anyang-si General Welfare Center for the Disabled, said, "Through this sharing, the disabled at the welfare center will cheer for the singers more. I hope that good influence will spread a lot in the future, said. "Thanks to you, everyone showed a pleasant appearance, making the welfare center warm."
In addition, Kim Ho-joong's Angel As Dot, to promote the news of Kim Ho-joong's Angel's sharing, will be promoted on the electronic display of Line 2 in the third week of January. Detailed schedules can be found through the Fan & Star announcement.
Meanwhile, Fan & Star's Angel & Star is conducting a "diaper sharing project" from January 3rd to 28th to provide childcare for children who are not protected and raised by their parents.