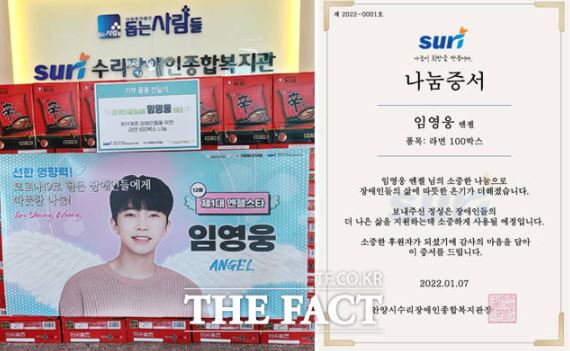 [The Fact Reporter Son Hae-ri] With the good influence of singer Lim Young-woong, a warm meal was delivered to the disabled.
On the 7th, an angel Young-woong Lim's goods delivery ceremony was held at Suri Welfare Center for the Disabled in Anyang. Angel Young-woong Lim participated in a project to share 100 boxes of ramen to the disabled who can't even eat a meal due to Corona 19 through 'Fan N Star-Angel N Star.' Not only that, he became the first angel star thanks to the active participation of Lim Young-woong's fans.
With Lim Young-woong's good influence, 100 boxes of ramen were delivered to the Anyang-si Welfare Center for the Disabled, and disabled and volunteers who use the welfare center were delighted to take pictures in front of Lim Young-woong's photos.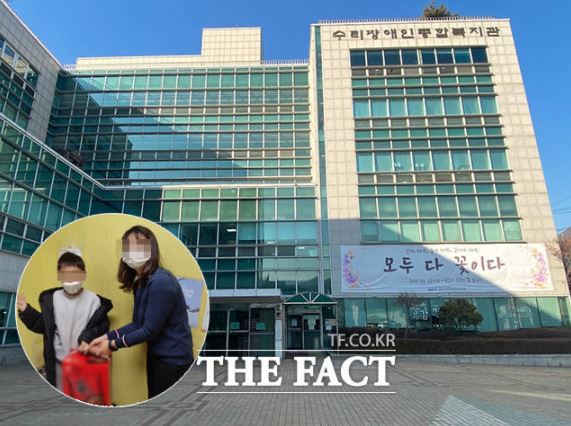 Lee Hyung-jin, director of Anyang City's Irrigation Welfare Center for the Disabled, said, "Through this sharing, I am grateful for being a great comfort to the hearts of the disabled. I hope that "good influence" will spread a lot in the future," he said.
In addition, 'Angel as Dot' to announce the sharing news of Angel Young-woong Lim is exposed through the signboard on Line 2, Seoul Bus advertisement No. 273, Hongdae Station N Square, Max Vision Gangnam Station, Hongdae City Cube, and Konkuk University digital guide maps. The detailed schedule can be found through the Fan N Star announcement.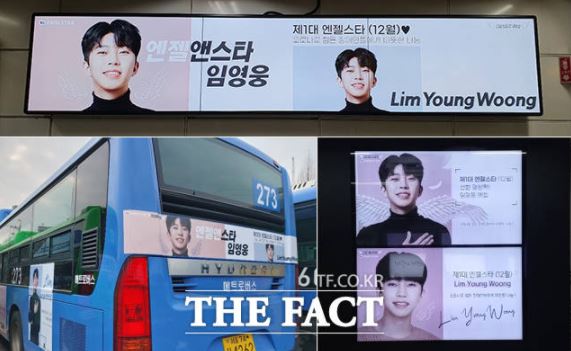 Meanwhile, Fan & Star's Angel & Star is conducting a "diaper sharing project" and Angel Asdot, which are provided to childcare children who are not protected and raised by their parents, from January 3rd to 28th