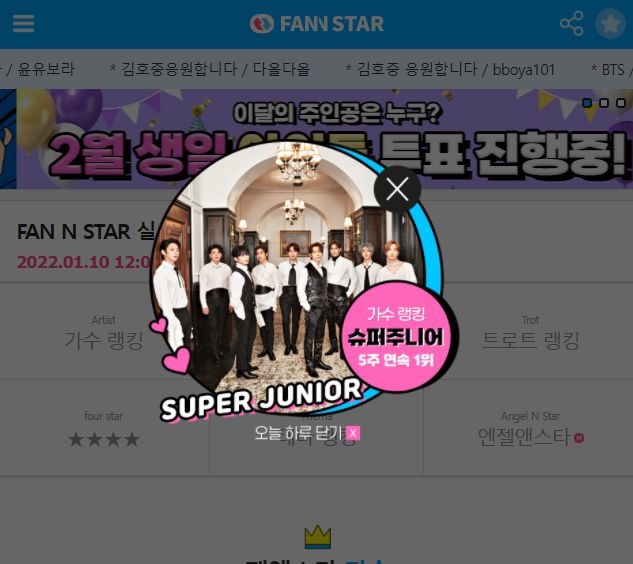 Group Super Junior topped the weekly idol ranking site "Fan & Star" singer ranking for five consecutive weeks.
Super Junior topped the list with 29,239,321 votes in the first week of January's "Fan & Star" vote held from the 3rd to the 10th. BTS came in second with 16,852,309 votes, while Yang Joon-il came in third with 569,927 votes.
"Fan & Star" will screen a congratulatory video for first place on 42 stations on Subway Line 2 if the artist/s wins first place for five consecutive weeks in the singer rankings. In addition, if artist/s wins first place for ten (10) consecutive weeks, artist/s will enter the Hall of Fame. In particular, it provides various privileges by announcing the news of the award through electronic boards located in major centers such as Subway Line 2 and Hongdae Station.