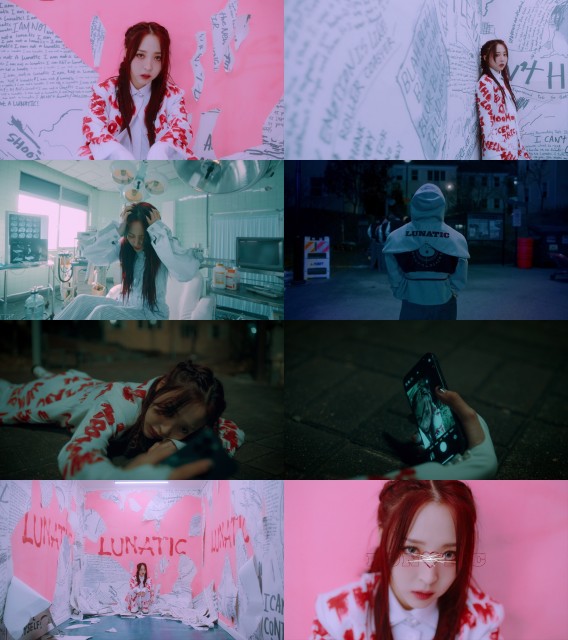 MAMAMOO's Moonbyul raised expectations for a comeback by additionally releasing the new album's title song mood sampler.
At 0 o'clock today (January 14th), Moon Byul presented a mood sampler of the title song "LUNATIC" of her third mini-album "6 Equence" through her official SNS.
In the video, Moon Byul stands in a space written "LUNATIC" as if she was confused. Soon, the hysterically transformed Moonbyul tears off the paper on the wall like a maniac, but the stigma of "LUNATIC" does not disappear.
In particular, starting with Moon Byul complaining of pain on the operating table in the middle of the video, Moon Byul smiling brightly or taking a selfie lying on the floor quickly intersects, adding to the curiosity about the main video of the new song "LUNATIC ."