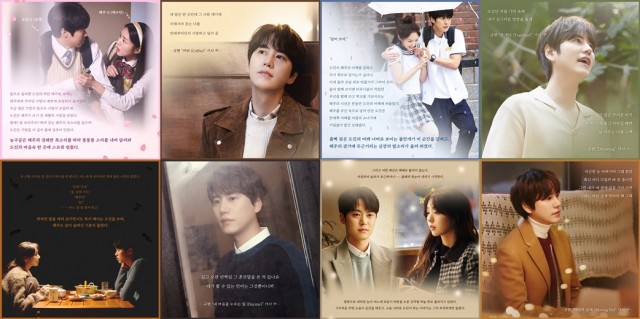 Super Junior Kyuhyun delivered the narrative of "Love Story," created with actors Gong Myung and Chae Soo-bin.
Kyuhyun released the story card content of his fourth mini-album, "Love Story" (4 Season Project), which will release on January 25th through his official SNS on January 14th.
The story card image contains some of the lyrics of Coffee, Together, Dreaming, Daystar, Moving On, and the album's title track Love Story will release as Kyuhyun's four-season project PROJECT: '. Each lyric catches the eye by combining actor Gong Myung and the stills and contents of the music video starring Chae Soo-bin.
The moment Do-jin (Gong-myung) and Hae-ju (Chae Soo-bin) in school uniforms confirmed their feelings towards each other, and the emotional line of the moment when the two adults herald a sad breakup was written like a novel with Kyu-hyun's song lyrics, increasing immersion. Heightens, Their 'Love Story' stimulates curiosity about what happened between meeting and parting.