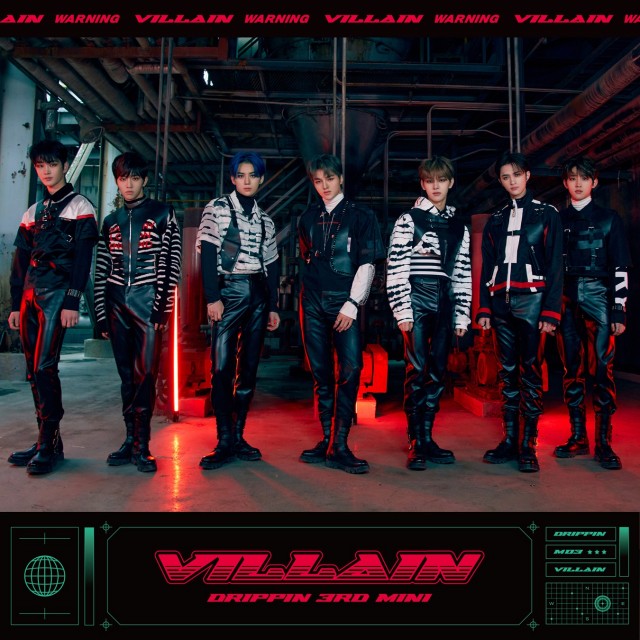 DRIPPIN will release its third mini-album "Villain" on various music sites at 6 p.m. on January 17th and announce the return of "Global Rookie."
"Villain" is an album that can confirm the perfect concept transformation of DRIPPIN, loved for its refreshing boyish beauty. Drippin, awakened as a dark hero, explodes their irresistible intense charisma and fatal charm with "Villain."
The album and the title song "Villain" of the same name are songs that compare the hot passion for running toward the goal to "Villain." In an urgent and conflicting situation, you can feel the powerful energy of DRIPPIN with lyrics that awaken your abilities and erupt out of the world.
The album will also feature songs of various genres, including intro "7Villaz," "Switch," "SHY," "Delusion," and "Remember." B-side tracks are also expected to penetrate the dark hero concept of "Villain" and create a solid album of completeness.