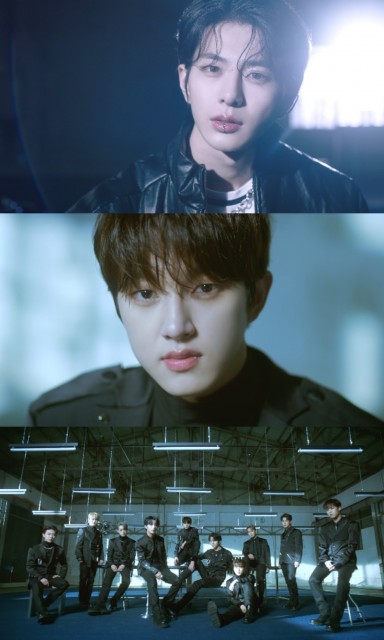 The group Golden Child is ready to shake the archipelago with its energetic charm.
At 0 o'clock on January 18th, the music video teaser for Golden Child's Japanese debut single "A WOO!!" (Lee Dae-yeol, Y, Lee Jang-jun, TAG, Bae Seung-min, Bong Jae-hyun, Kim Ji-beom, Kim Dong-hyun, Hong Joo-chan, and Choi Bo-min) was released on Universal Music Japan's official YouTube channel.
Golden Child in the music video teaser showed off their perfect visuals and showed off their chic eyes. All the members then wore all-black costumes and performed dynamic and dynamic choreography, making it impossible to take their eyes off.
In particular, some of the sound sources of "A WOO!!" were unveiled, drawing keen attention from global fans. The chorus, which was reminiscent of the wolf's cry, captured Golden Child's coolness and wild energy at once.