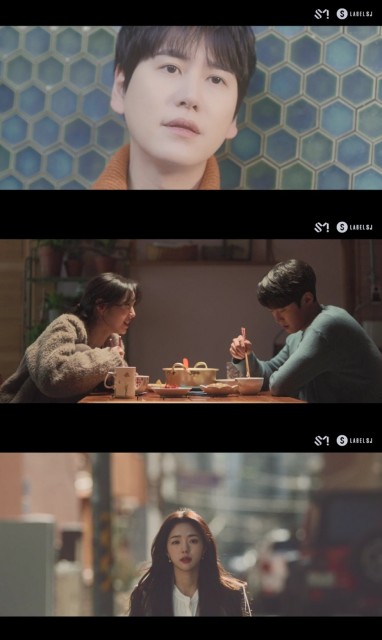 At noon on January 18th, a teaser video for the music video of Kyuhyun's fourth mini-album "Love Story" title song "Love Story" will be released on Super Junior's official SNS and YouTube channel.
The music video of "Love Story" consists of the music videos of "Coffee," "Together," and "Moving On," which were released as Kyuhyun's four-season projects "PROJECT:" Actor Gong Myung and Chae Soo-bin appeared as the main characters again this time and depicted the process of breaking up.
The teaser video is expected to capture Do-jin (Gongmyung) and Hae-ju (Chae Soo-bin) going on different paths, raising questions.