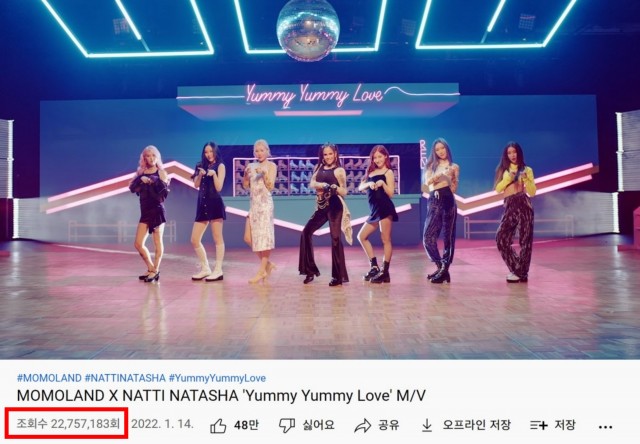 The music video view count of the new song "Yummy Yummy Love" by girl group MOMOLAND surpassed 20 million views within five days after its release.
"Yummy Yummy Love" is a pop dance song that unravels the sweetness of love in funky and sexy, with a thrilling brass sound and groovy guitar riff added on top of the funky rhythm. In addition, the jazzy feeling and colorful ad-libs give a glimpse of MOMOLAND's more mature skills. In addition, MOMOLAND's unique energetic and vivid color was added with a funky and sexy Latin style, creating MOMOLAND's Western mood.
In particular, collaboration with "Natti Natasha," the main character of the world-renowned hit song "Criminal" with 2.3 billion views, and representative Latin pop singer with about 34 million SNS followers. It drew a lot of attention in Mexico and other South American countries.