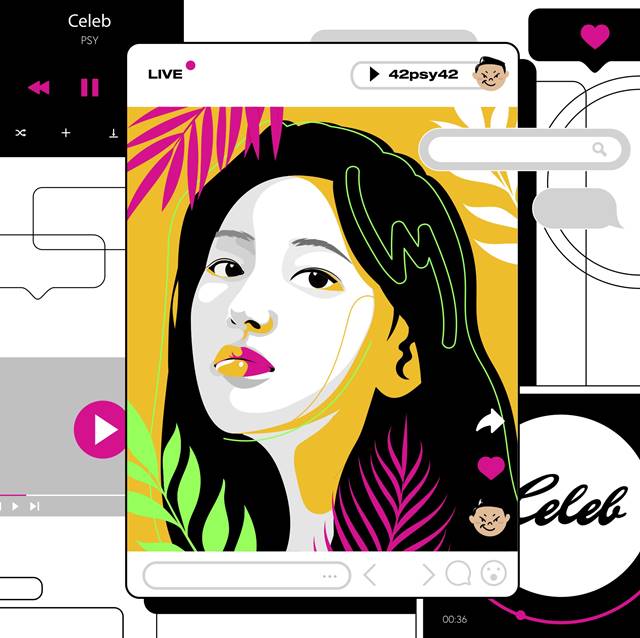 PSY posted a teaser video for the music video of Celeb, the 3rd track of its 9th full-length album "싸다9," which will be released on April 29th through PNATION's official SNS at 12 p.m. on April 21st.
Celeb is a new song that was introduced to the audience as a music video at the site of Psy's flagship brand concert "Psy Soaking Show - Summer Swag 2019" in the summer of 2019. At that time, Suzy's appearance in the music video drew heated attention, and requests for the release of the music were flooded.
In the teaser video released on the same day, Suzy caught the eye with her shining goddess beauty despite her short appearance. She then performed an addictive dance to the song "Celeb" with Psy, raising expectations for the main music video.
Celeb is a track written and composed by Psy and Zico three years ago. The specials collaboration between Psy, Zico, and Suzy, who will finally take off the veil, is already attracting listeners' eyes and ears.
[Photo = PNATION provided]