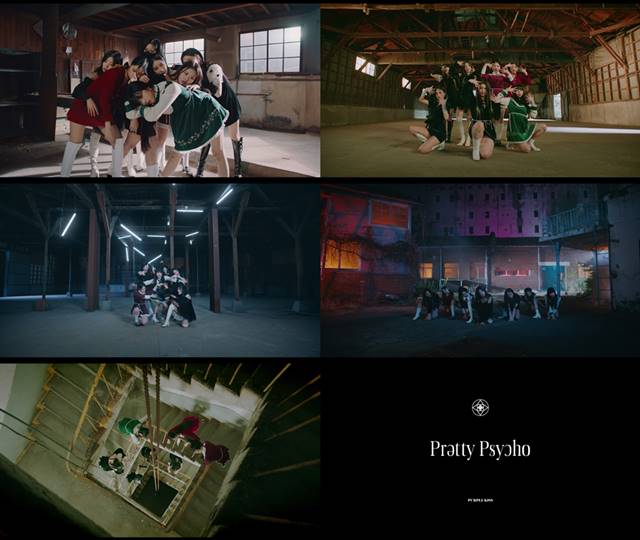 PURPLE KISS will start full-fledged follow-up song activities.
On April 20th, RBW released a performance video of "Pretty Psycho," the follow-up song of the third mini-album, on the official SNS of Purple Kiss (Park Ji-eun, Na Go-eun, Dosie, Ireh, Yuki, Chaein, and Swan)
In the released video, the image of Purple Kiss, which is captivating with overwhelming performance in a dark and bleak atmosphere reminiscent of a horror movie, catches the eye. Purple Kiss' facial expression, which changes every moment depending on the lyrics, and the choreography that utilizes the points of the music make you unable to take your eyes off for a moment.
In particular, they showed off their unique performance skills along with flawless vocal skills and showed off a "performance master" aspect. The Purple Kiss, completely transformed into a pretty but feisty "Perky Witch," gave off a horror and mysterious mood that was different from the title song, "memeM."
Purple Kiss, which has a unique theme with unique concepts and stories for each album, will begin its follow-up song activities with Pretty Psycho.
[Photo provided = RBW]