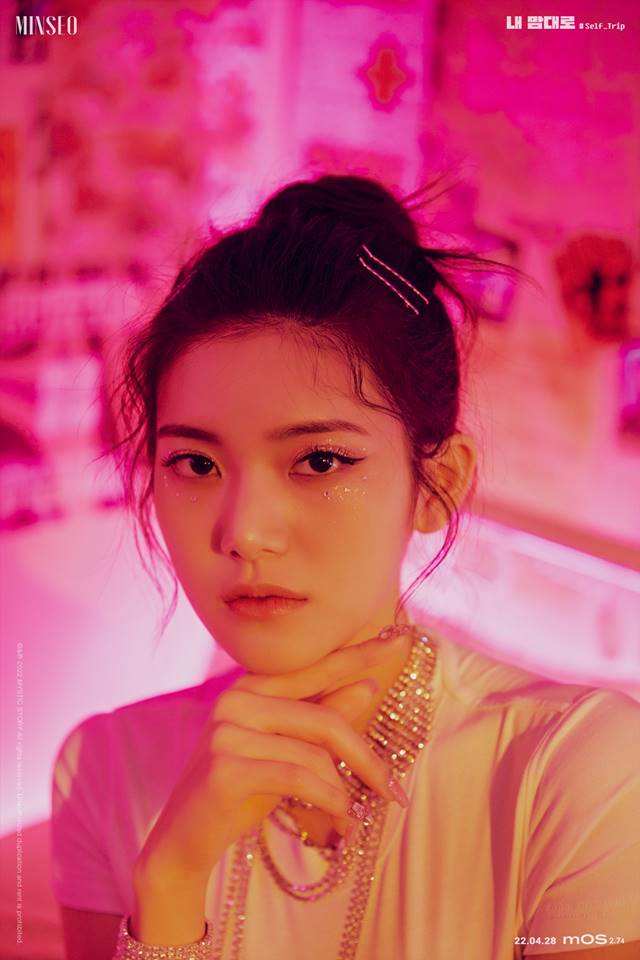 On the afternoon of April 21st, Minseo posted the second official photo of her new single "MOS 2.74," which is set to be released on April 28th, raising expectations for her comeback.
According to the second official photo released under the name Face ID #2, the title song of Minseo's new single "MOS 2.74" is "#Self_Trip."
Minseo in the official photo is exquisitely melted into a vivid color space and completed a dreamy visual. On top of that, provocative eyes toward the camera led to a chic atmosphere, stimulating curiosity about the single.
On April 20th, the "#Favorite_thing" object photo containing the DVD of the movie "The Sound of Music" was released, providing hints for the single, raising expectations for a comeback.
[Sijin = Mystic Story]