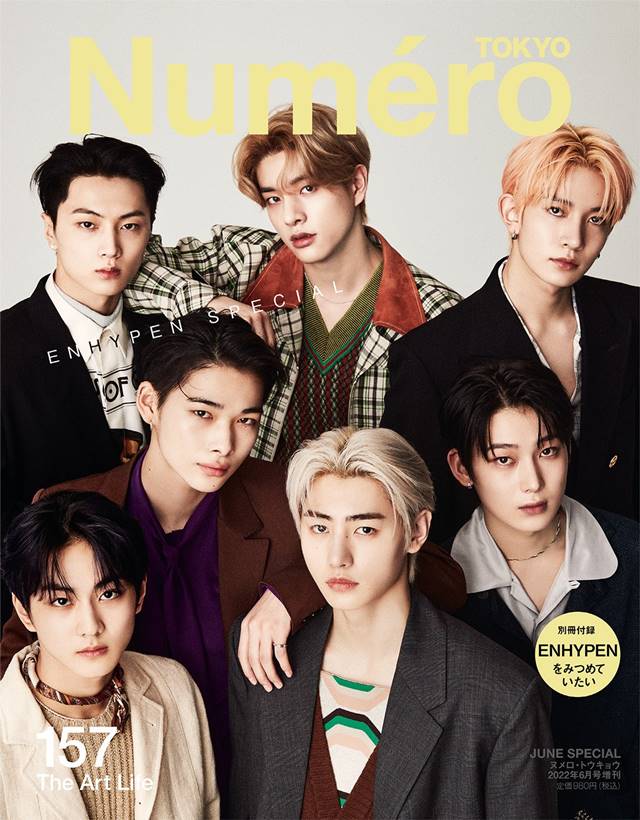 The group ENHYPEN has proved its hot popularity by being the cover model of Japanese fashion magazines one after another.
Japanese fashion magazine "Numero TOKYO" released a photo of the cover of the June issue of ENHYPEN (Jungwon, Hee-seung, Jay, Jake, Sung-hoon, Sunoo, and Niki), which will be published on April 27th of its official SNS today (April 25th). The seven members drew attention by creating a mature atmosphere with intense eyes in the released photo.
An interview with ENHYPEN was also released. "Numero TOKYO" will appear on the cover of the June issue on its official SNS on the 28th of last month before the release of the cover. In the special edition of the book, Numero Tokyo Homme, we have prepared specials to feature for ENHYPEN with 24 pages."
In an interview on the theme of "The Year of ENHYPEN," the seven members talked candidly on a variety of topics, ranging from how they dreamed of becoming a singer to their dreams of achieving in the future and fan club ENGENE. They expressed their love for their fans, saying, "We want to be a group that can make the world happy," and "We feel the love of our fans when we receive applause."
Photo = Belift Lab