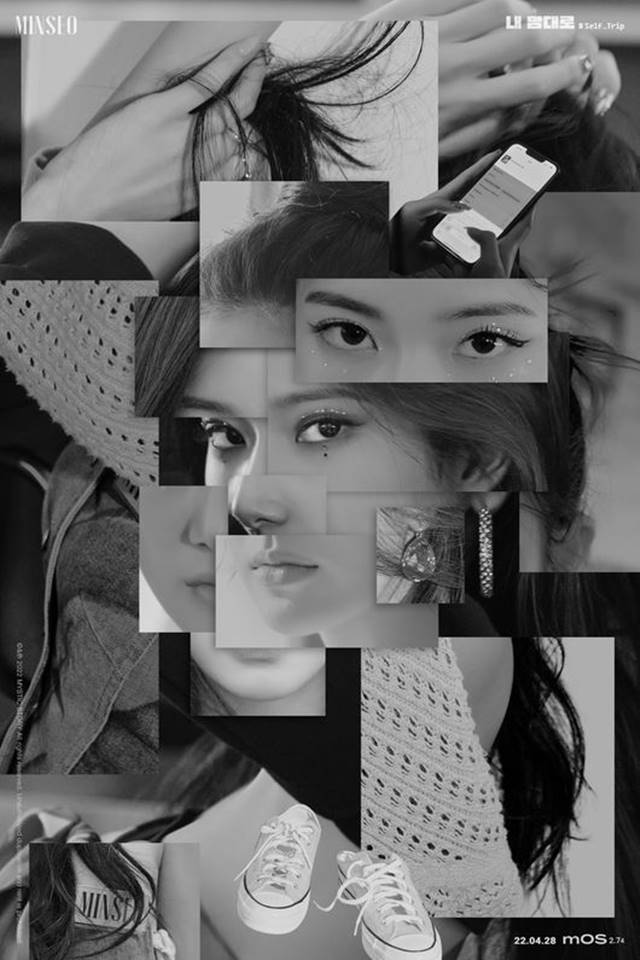 On the afternoon of April 25th, Minseo released a teaser video and the fourth official photo of the title song "#Self_Trip" of new single "mOS 2.74," which set to be released on April 28th on her official SNS.
First of all, the teaser video caught the eye by combining a brightly lit monitor in a space with neon lights. In particular, the monitor screen engraved with "mOS" changed in color to match the unique humming, adding dreamy charm. Curiosity was also amplified by the meaning of "mOS," which is also Minseo's new single name.
Minseo's fourth official photo, which was released afterward, overwhelmed the atmosphere with a dark black and white aura. Minseo's image, which was harmoniously connected in a collage method, created a mysterious and chic charm. In particular, Minseo's intense charisma is raising expectations for a new transformation.
Through her new single title track, "#Self_Trip," Minseo boldly sheds her existing "Tone Goddess" title and heralds a provocative and unconventional visual transformation. While maintaining Minseo's unique sensibility, it will provide unexpected charm with an urban image and a different atmosphere, showing a more diverse appearance.
Photo = Mystic Story