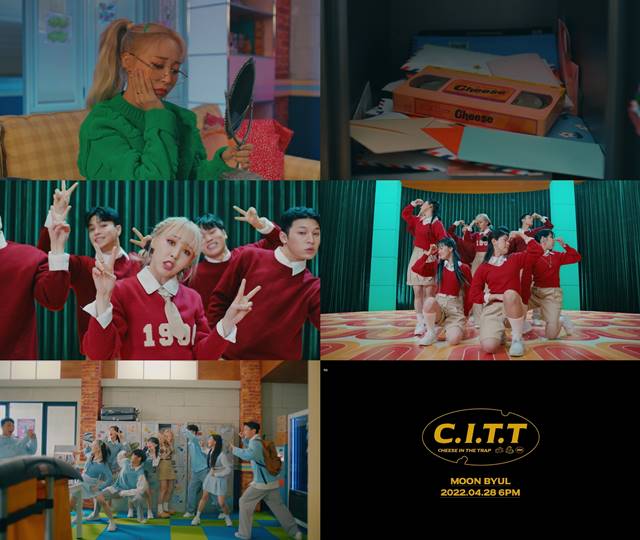 MAMAMOO's Moon Byul released a teaser for her new music video, raising the heat of her comeback to the highest level.
RBW's agency opened the music video teaser for Moonbyul's new single name and the title song, "C.I.T.T (Cheese in the Trap)," on MAMAMOO's official SNS at midnight today (April 27th).
The released video begins with Moon Byul finding a cheese video in the cabinet. She showed off a refreshing beauty with a preppy look and turned into a charismatic rock star, drawing attention in a variety of moods.
Especially with the addictive point choreography above the rocking sound, "She's in the trap." A short teaser alone raised expectations for the new song by revealing a part of the song, raising expectations for the new song with just a short teaser.
[Photo provided = RBW]