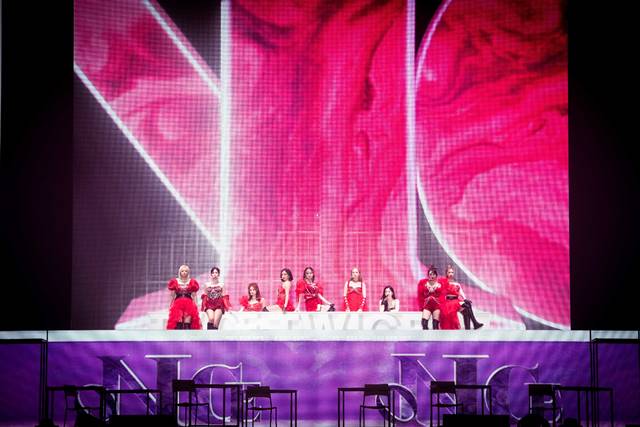 TWICE was the first K-pop girl group to complete three consecutive performances at the Tokyo Dome in Japan, drawing keen attention from major local media.
TWICE held a total of three solo concerts at the Tokyo Dome, called the "Holy Land of Japanese Performance," for three days from April 23rd to the 25th. This dome performance is part of the new world tour "TWICE 4TH WORLD TOUR "III" and will have a special meaning with local fans in about two years after the "TWICE WORLD TOUR 2019 "TWICE LIGHTS" IN JAPAN.
They re-proven their unrivaled position by writing the history of the "first K-pop girl group" that achieved three consecutive performances and sales at Tokyo Dome after the shortest time since their debut as an overseas artist and received spotlights from various local media such as Natalie, Nihon TV, Billboard Japan, Asahi TV, Oricon, TBS, and Fuji TV.
(Photo courtesy of JYP Entertainment)