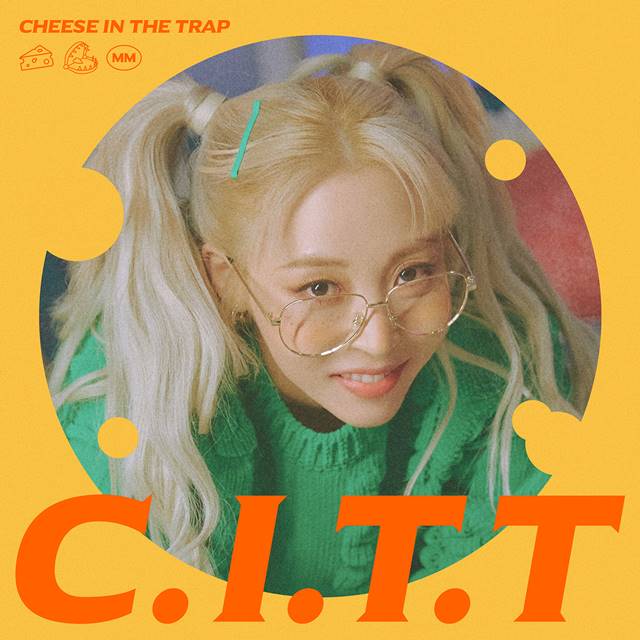 Moonbyul will release her new single "C.I.T.T (Cheese in the Trap)" at 6 p.m. today (28th) and make a solo comeback.
The album contains a total of two songs, including the title song "C.I.T.T (Cheese in the Trap)" and the track "My Moon."
The title track, "C.I.T.T," is a song that captures the boldness of not hesitating to steal love. You can feel the lovely mood with the bouncy and funky guitar sound and Moonbyul's unique vocals. RBW hit makers Lee Sang-ho, Seo Yong-bae, and Cocodooboopapa, who has been working with Moonbyul for a long time, participated in the songwriting, resulting in a high-quality song.
The music video, which will be released with the music, shows Moonbyul struggling to get cheese. Moonbyul, who turned into the main character in the sparkling high-teen drama, gives off lovely visuals. It is filled with the irresistible charm of Moonbyul, who even attempts an unconventional transformation to steal love, making it impossible to take eyes off.
[Photo provided = RBW]