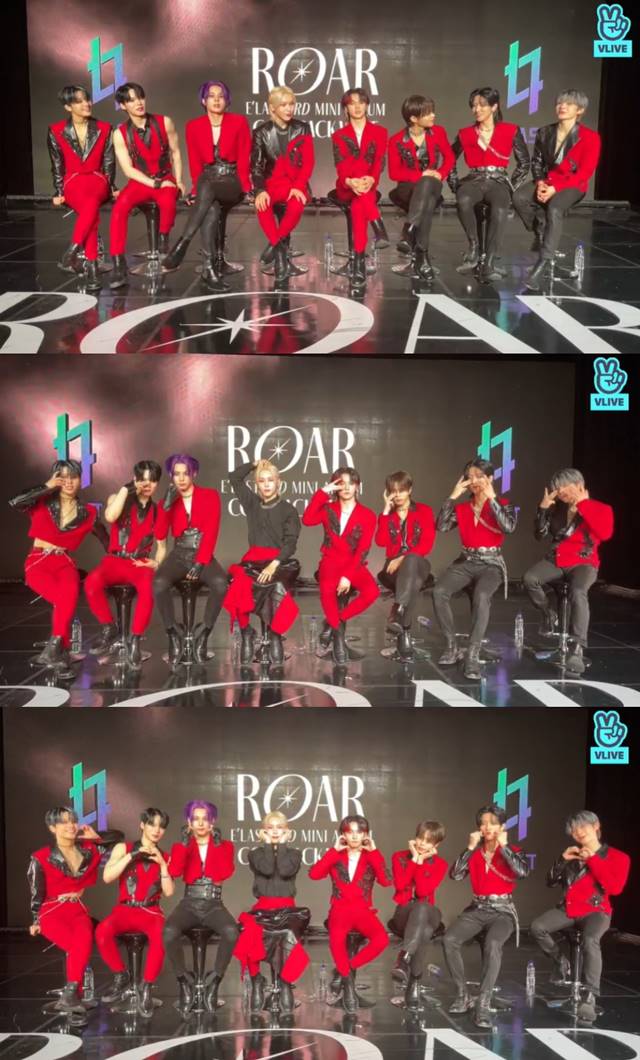 E'LAST (Rano, Choi In, Seung-yeop, Baekgyeul, Romin, Won-hyuk, Won-jun, and Ye-jun) held a live broadcast to commemorate the release of their third mini-album "ROAR" on Naver V Live on April 27th.
On the same day, E'LAST revealed various behind-the-scenes stories about the song after watching the highlight medley video of the album. Also, "Not only the title song, but also the tracks are good. We have made more efforts than ever for better quality. Please look forward to the live performance," they said, expressing confidence in their album.
E'LAST then showed extraordinary tension while watching the music video title song, "Creature," and communicate with fans by introducing various components directly through the album unboxing.
Released on April 27th, "ROAR" is an album that captures the last appearance of an empty creature, "Creature," who is tired of sadness and suffering and gives up everything and does nothing. It sings the climax of the E'LAST worldview following "Day Dream," which showed eight members' vows, "Awake," which showed their betrayal, misunderstanding, and awakening, and "Dark Dream," which became a bad relationship.
[Picture = NAVER V LIVE screen capture]