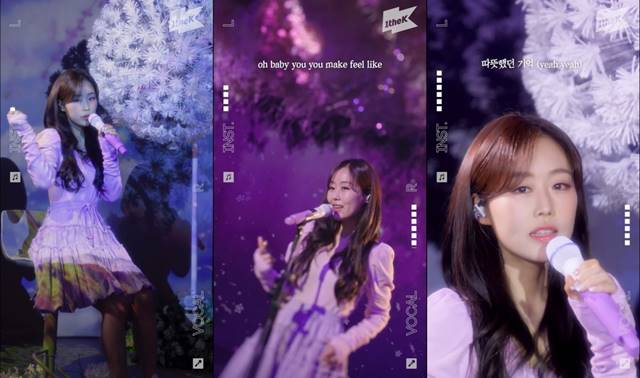 At 8 p.m. on April 27th, Lee Su-jeong released a live video of the title song "Walking Through The Moon" of her first mini-album "My Name" through YouTube channel WonderK (1theK)'s "MR only helps."
In the released video, Lee Su-jeong showed her solid vocal skills with delicate emotions. Lee Su-jeong's unique attractive tone that captivates the ears has properly proved the true face of the "tone color treasure."
In particular, Lee Su-jeong showed off her perfect live performance and unwavering solid singing ability to remove MR, creating a thrill for listeners.
Walking Through The Moon is a song that fantastically expresses the message of hope for a new beginning through the medium of "the moon." Just as a new morning comes after the moon goes down, it contains the meaning of wanting to start anew with the real self after the dark time.
[Source = 1THEK YouTube channel capture]