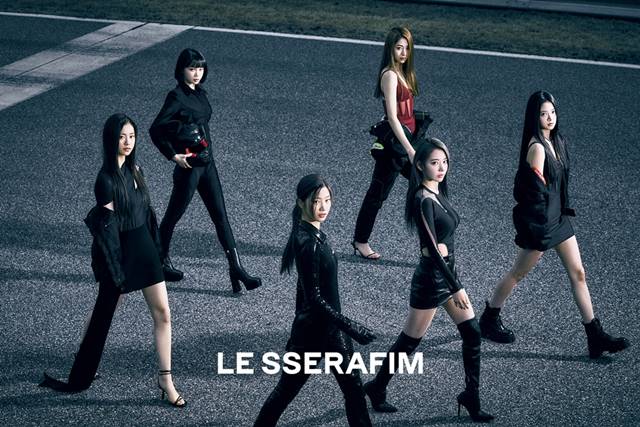 LE SSERAFIM, a "team of different classes," has set a new record for sales on the first day of girl group debut albums.
LE SSERAFIM (Sakura, Kim Chae-won, Huh Yun-jin, Kazuha, Kim Ga-ram, and Hong Eun-chae) announced their first mini-album, "FEARLESS," at 6 pm on May 2nd and held a debut showcase at 8 pm on the same day to greet global K-pop fans. LE SSERAFIM's debut album "FEARLESS" recorded 176,861 sales on May 2nd alone, the day of the released base on the Hanteo Chart. It's the highest sales volume on the first day of the girl group's debut album.
In addition, 65,409 additional copies were sold on May 3rd, and "FEARLESS" sold a cumulative 242,270 copies within two days of release. In just two days, it surpassed the record of 227,399 albums sold in the first week of its debut album. LE SSERAFIM, who is rewriting the history as a K-pop girl group, topped the daily list of albums on the Hanteo Chart on May 3rd with its album "FEARLESS."
Photo = Source Music