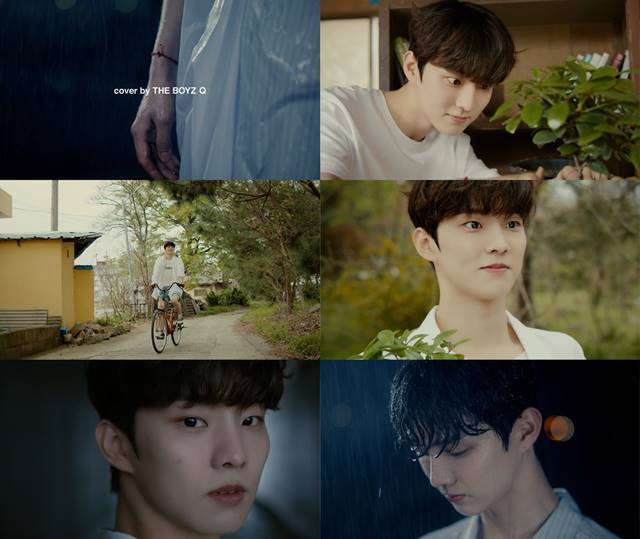 On May 3rd, THE BOYZ released a surprise video of "The Space THE BOYZ Q Cover Song - THE SPACE THE BOYZ Q Cover Song" on YouTube and SNS.
"The Space" is a content where THE BOYZ members upload cover song videos, and members Sangyeon, Jacob, and Kevin previously participated. This content shows not only the voices of the members but also the beauty of the video and the individual personality of the members so that fans can get a glimpse of their charm.
Q drew the attention of viewers who fully digested the boy's colorful emotions through the released video. On a sunny spring day, he showed an expression full of excitement while riding a bicycle, made a flowerpot and smiled happily, or drew a hot response by portraying a delicate feeling of sadness with rain.
Q said, "It was my first song only with my voice after my debut, so I was very nervous as it was my first challenge," adding, "As this is a song that received a lot of comforts, I wanted to offer warm comfort to everyone as well."
Photo = IST Entertainment