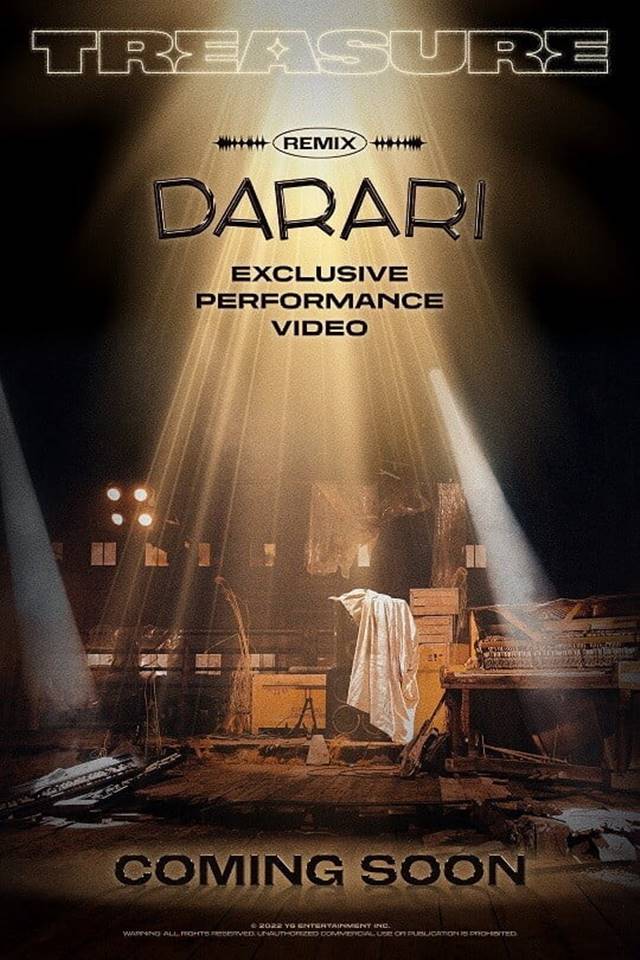 YG Entertainment posted a surprise poster of "DARARI (REMIX) EXCLUSIVE PERFORMANCE VIDEO COMING SOON" on its official blog on May 6th.
The image on the poster is unusual. The broken piano, broken speakers, and discarded guitars in the warehouse that seem to have been neglected for a long time seem to have a special story.
It is not just a performance video but a production scale comparable to a music video. Although the release date has not been specified, an explosive response is expected as it is TREASURE's "DARARI" stage, which global fans have longed for.
In particular, the exclusive performance video of "DARARI" is a remix version with a different atmosphere from the original song included in the album.
TREASURE first performed the remix version of the newly arranged performance at its first solo concert, "TRACE," which took place on the 9th and 10th of last month, and fans loved it.
Photo = YG Entertainment