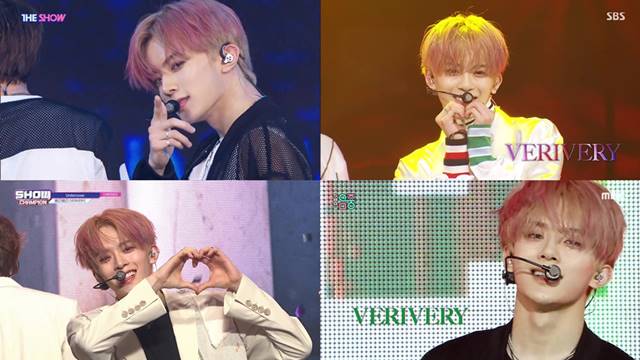 VERIVERY Kang-min is drawing attention with his visual like an "original ending fairy."
VERIVERY has recently appeared on major music shows and is performing the title song "Undercover" of its first full-length album "VERIVERY SERIES O [ROUND 3: WHOLE]. Among them, Kang Min is showing off handsome looks and is receiving explosive responses from fans.
Kangmin not only perfectly digested the fatal and intense concept through the "Undercover" stage but also showed off unexpected charm at the end and caught the eye with his lovely eyes and smile. In particular, he proved to be "a rich man of charm" by giving a "heart attack comment" by saying "I love you forever," acting cute, "biting heart," and winking that makes viewers' hearts flutter.
In addition, as Kang-min became an adult this year, he exploded into a sexier and more mature atmosphere and breaks the "Leads" every stage, causing admiration from many fans.
Photo = Jellyfish