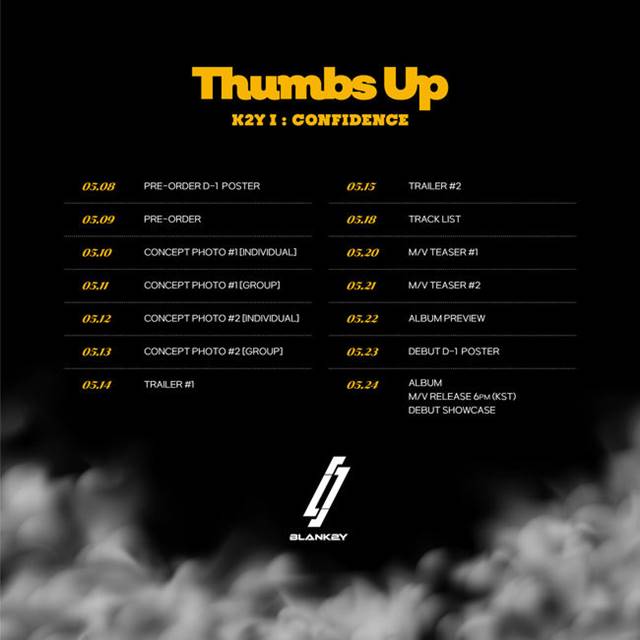 BLANK2Y (DK, Louis, Donghyuk, U, Siwoo, Mikey, Youngbin, Sungjun, and So Dam) released a scheduler image for their first mini-album "K2Y I: CONFIDENCE Thumbs Up" on official SNS at 0 o'clock on May 6th.
According to the released scheduler, BLANK2Y will open various contents such as individual and group concept photos, trailers, tracklist, music video teasers, album previews, and debut D-1 posters sequentially, starting with the album pre-order D-1 poster on May 8th.
In addition, BLANK2Y will hold its first fan showcase as soon as the album is released on May 24th. Amid growing curiosity as detailed information related to this has not yet been released, it is rumored that BLANK2Y is making full preparations to meet the global kiwi (fandom name) online and offline.
It is the first mini-album to open the doors of a K2Y trilogy. BLANK2Y is expected to show various aspects inherent in humans through the K2Y trilogy, signaling that it will instill confidence in people around the world who have been stagnant due to the prolonged pandemic.
[Photo] Keystone Entertainment