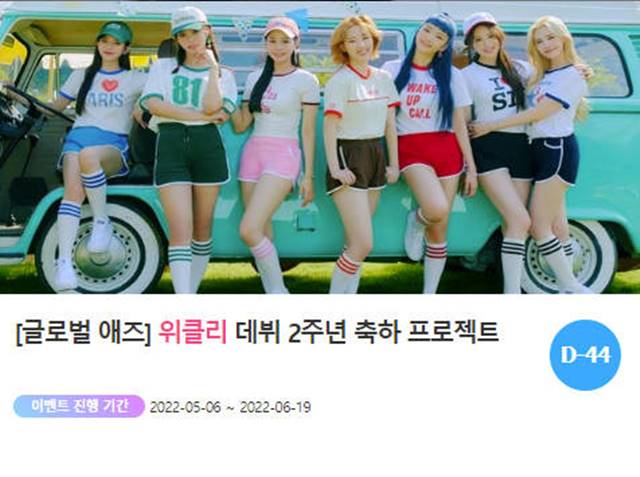 Fan N Star, an idol weeekly ranking site, has been holding a surprise support event since May 6th to celebrate the 2nd anniversary of Weekly's debut. It is a global fan sentiment project where advertisements celebrating their debut are posted in various places.
Weeekly's second anniversary project will be successful with the number of rainbow stars (points that can be collected on the site) donated by fans. If more than 20,000 stars are gathered, a congratulatory advertisement will be held.
When the number of stars reaches 20,000, a congratulatory video will be shown on the CM board of Hapjeong Station in Seoul Subway. When 55,000 stars are gathered, a congratulatory video will also be shown on the Shin-Okubo electronic display board in Shinjuku, Tokyo. In addition, super-special gifts such as the Hongdae M screen, Jamsil large digital electronic display board, and Seoul bus advertisements are prepared.
Photo = Fan N Star