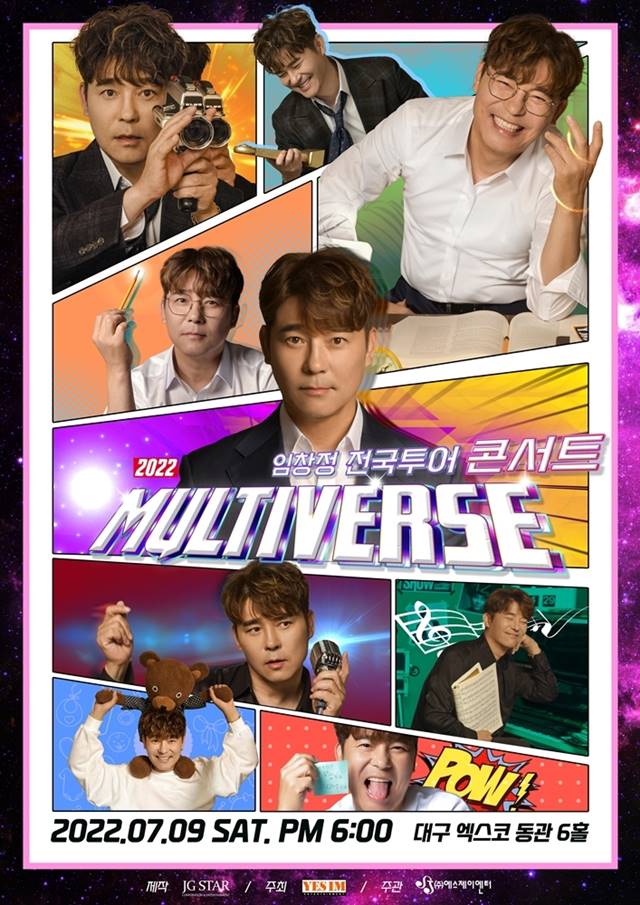 Im Chang-jung will open a ticket for the national tour concert "Multiverse" in Daegu through an online reservation site Interpark ticket from 2 p.m. on the 10th, raising the heat of the national tour.
Im Chang-jung, who has confirmed the first venue of the national tour, Jeonju, Anyang, and Daegu for the third time, is expected to unveil five Im Chang-jung, from singer Im Chang-jung to actor, father, life counselor and producer, on one stage.
In particular, as he is going to Daegu, a city as passionate as the hot weather, Im Chang-jung is expected to receive enthusiastic cheers from all generations regardless of gender and age by preparing the 2022 version of "Chang-jung Produce 101," which will give a glimpse of Daegu audiences' singing skills.
While it raises questions about which of the five Im Chang-jung will win the hearts of Daegu audiences, "Multiverse" is based on Im Chang-jung's worldview "Chang-jung Universe," which has built an expanded worldview across main and secondary characters.
[Photo provided by Jay-Z Star]