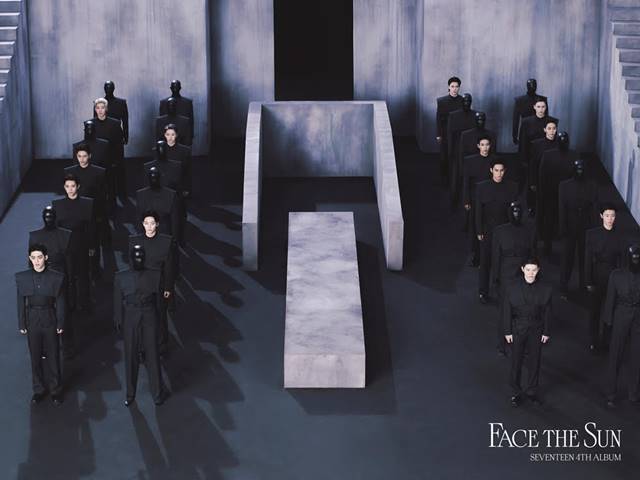 Group SEVENTEEN (S.Coups, Jeonghan, Joshua, Jun, Hoshi, Wonwoo, Woozi, The8, Mingyu, Dokyeom, Seungkwan, Vernon, and Dino) released the official photo ep.1 of their fourth full-length album "Face the Sun."
Seventeen posted the official photo ep.1 Control of its fourth full-length album, "Face the Sun," which will be released at 1 p.m. on its official SNS today (May 11th). A total of 14 photos were released, containing individual and group images.
The official photo ep.1, shows SEVENTEEN styled in the same way for both clothes and hair. A neat suit with a dark gray color and an up-hair styling with the same direction of parting to the right created neat and chic mood.
In particular, SEVENTEEN has a strange atmosphere as everyone has an expressionless face to match the episode's master, Control, and it caught the eye at once with an unconventional visual of 13 people and 13 colors.
Photo = Pledis Entertainment