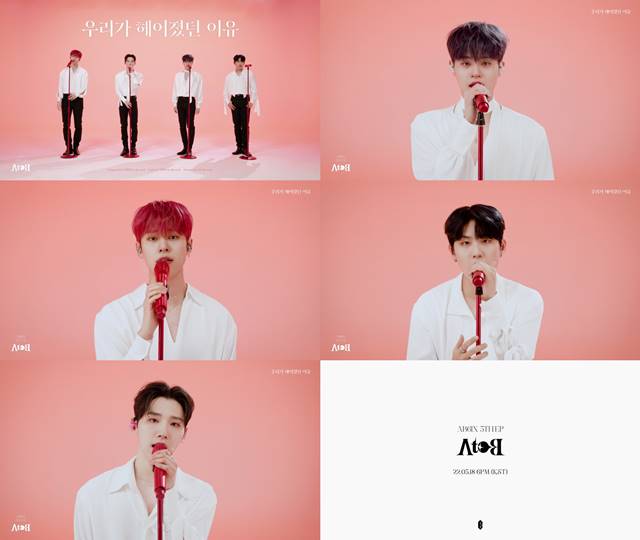 The group AB6IX (AB6IX) released a live clip teaser of the song "The Reason We Broke Up" from its new album "A to B."
Brand New Music drew attention by surprisingly releasing the live clip teaser of the song "우리가 헤어졌던 이유" of 5TH EP "A to B," which will be released on May 18th through AB6IX's official SNS channels at midnight on May 11th. The members showed a perfect live performance in innocent shirts.
"우리가 헤어졌던 이유" is a self-composed song by AB6IX's popular composer Lee Dae-hwi, and it is a pop-rock track that features Lee Dae-hwi's unique and elegant melody line and intuitive lyrics.
AB6IX, which attracted fans' eyes and ears by introducing live clip teasers of its new album, will ignite the heat of its comeback by sequentially presenting remaining promotional contents such as music video teasers, and choreography spoilers, and album preview videos before its release date.
Photo by Brandnew Music