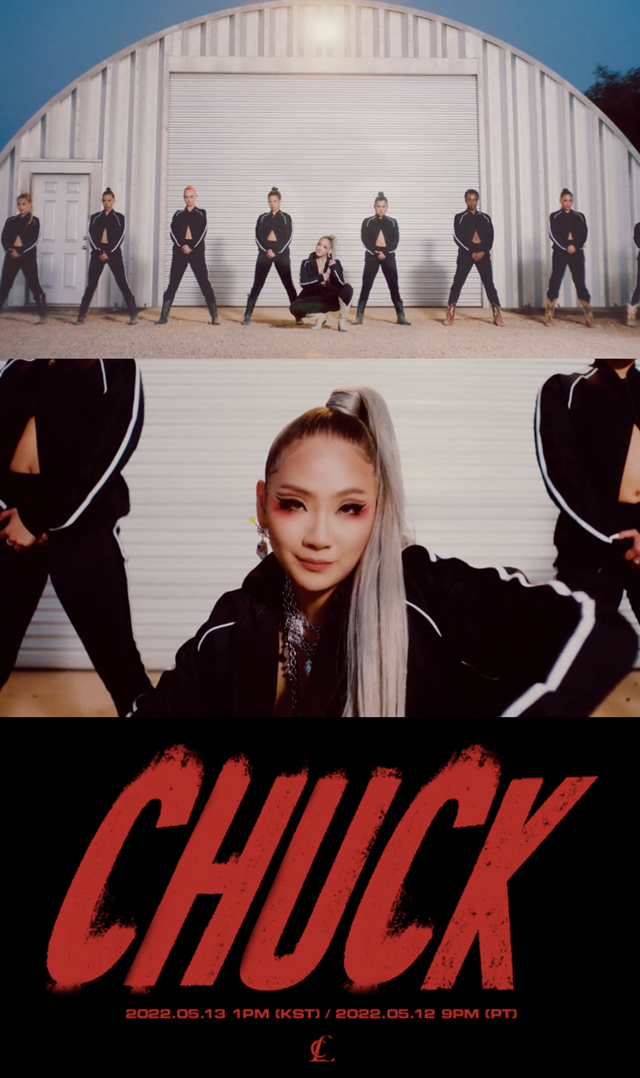 CL will surprisingly release the music video for the song "Chuck" from its solo album "ALPHA" at 1 p.m. on May 13th.
On the afternoon of May 11th, CL announced that it would be released at 1 p.m. on the 22nd, along with the teaser of the music video of "Chuck" on her SNS.
In the teaser video, CL is leaving charismatic dancers behind and announces the start of "Chuck" with intense makeup and groovy movements.
"Chuck" is a song that allows you to feel the charm of rapper CL and the beat that reinterpreted MTV vibes in the 80s and 90s. CL's honest appearance was expressed with witty lyrics using the dual meaning of Korean "Chuck."
The music video for "Chuck" was LA All-Roke with world-renowned choreographer Parris Goebel and her crew.
Parris Goebel, who has been associated with CL since the time of 2NE1, was in charge of choreography for world-class musicians such as Rihanna, Janet Jackson, and Nicki Minaj. In particular, fans' expectations for the "Chuck" music video are high because CL showed a unique synergy through "Hello Bitches."
<Picture: Very Cherry>