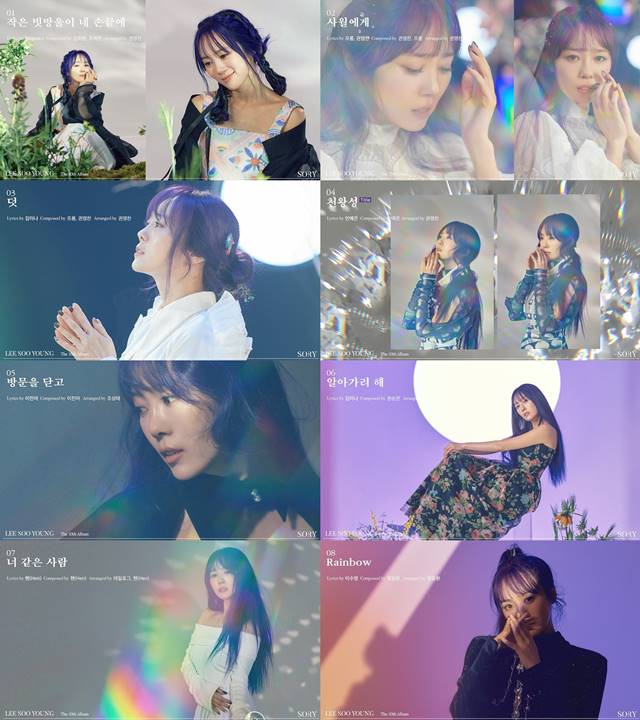 Singer Lee Soo-young will fill her 10th full-length album with a high-quality ballad track.
Lee Soo-young released a highlight medley video of her 10th full-length album "SORY" on New Era Project's official SNS and YouTube account at noon on May 13th.
According to the released video, the title song "천왕성" with Lee Soo-young's unique oriental sensibility and affectionate tone, "작은 빗방울이 네 손끝에" with a magnificent string sound, "사월에게" with an emotional melody and simple and lyrical arrangement, The first half of the album is composed of Lee Soo-young's impressively appealing voice.
In addition, "방문을 닫고," which contains a unique singing method that has never been tried before, "알아가려 해" with lyrics and melodies that sound deep, the original ballad "너 같은 사람" with Lee Soo-young's interpretation, and "Rainbow" with a fairytale-like mysterious atmosphere are included in the second half.
[Picture = New Era Project]