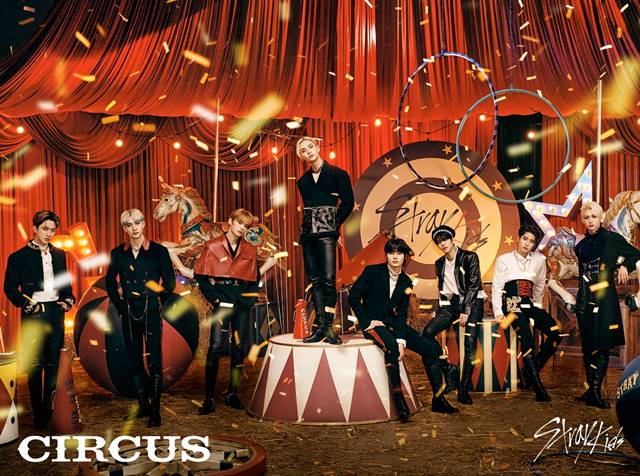 Stray Kids will release a new mini-album in Japan on June 22nd and show a global trend.
JYP Entertainment released its new album name "CIRCUS," as well as tracklist and jacket images on Stray Kids' official Japanese SNS channel at noon on May 16th, making local fans excited.
"CIRCUS," a Japanese mini album to be released on June 22nd of next month, includes the title songs of the same name, "Fairytail," "Your Eyes," and the title song "MANIAC," "Spider Line," and "NOEASY" six Japanese track).
Album's title song, "CIRCUS," participated in the songwriting and composition of the group's producing team 3RACHA, Bang Chan, Chang Bin, and Han, raising expectations for the group's individuality and musical addiction. In addition, leader Bang Chan directly participated in the arrangement, drawing attention.
Through the jacket image of the new album released earlier, Bang Chan, Lee Know, Changbin, Hyunjin, Han, Felix, Seungmin, and I.N dominated the eyes with their unique atmosphere and charisma in front of the circus curtain and stimulated the curiosity of many fans.
(Photo by Sony Music Labels Inc.)