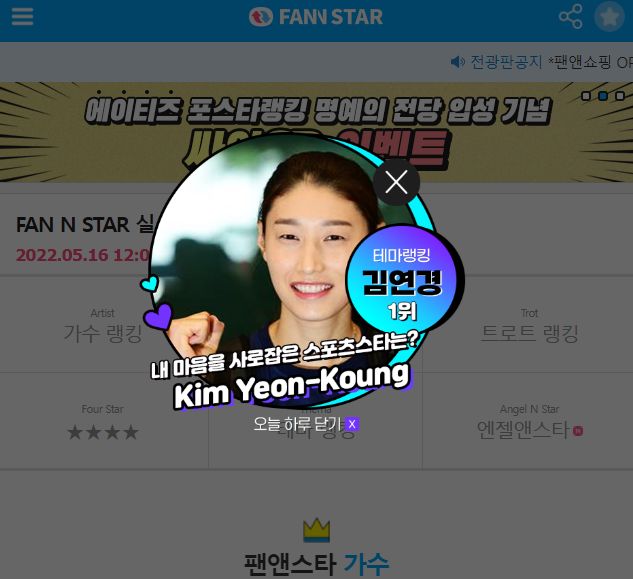 Volleyball player Kim Yeon-kyeong topped the weekly idol ranking site Fan N Star theme ranking.
The weekly idol ranking site "Fan N Star" holds various theme ranking votes every month. The theme ranking theme, which from April 15th to May 13th, was "Sports Star that captured my heart." Kim Yeon-kyeong proudly took first place with 2.221,128 votes in the theme ranking vote. Kim Hee-jin came in second with 1978,251 votes, and Cha Jun-hwan came in third with 37,755 votes.
"Fan N Star" will hold a month-long advertisement for the Seoul Bus No. 273 bus as a privilege if the artist ranks first in the theme rankings. Kim Yeon-kyeong's privilege runs from May 23rd to June 22nd.
Photo = Fan N Star