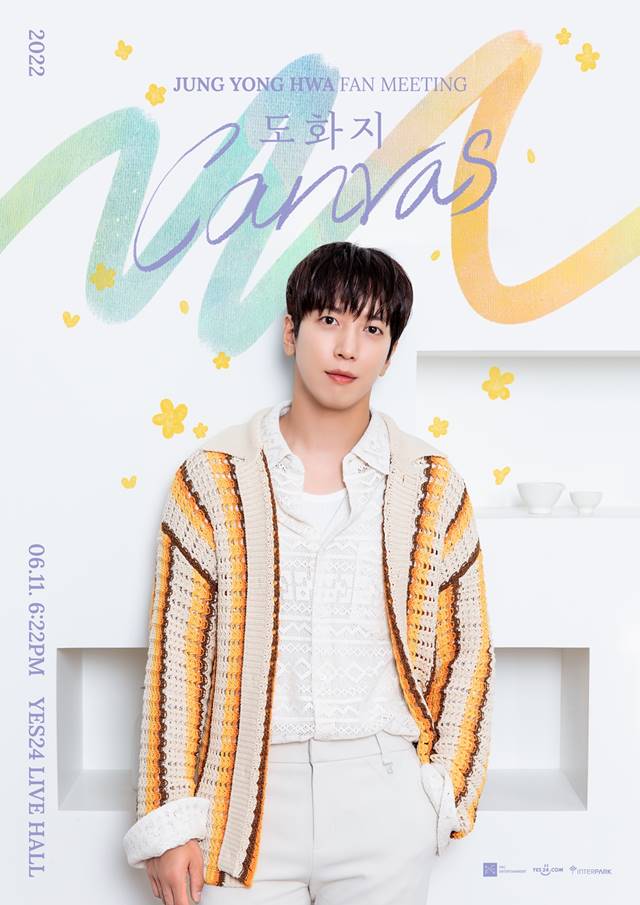 Jung Yong-hwa will hold a solo fan meeting, "2022 JUNG YONG HWA FAN MEETING," at YES24 Live Hall on June 11th. This fan meeting is the first solo fan meeting to be held in about a year since the online fan meeting ``2021 JUNG YONG HWA ONLINE FAN MEETING [Yong Stay]", which was held to commemorate Jung Yong-hwa's birthday in June last year, adding to the bond with fans.
In the poster of fan meeting event "CANVAS" released on the official SNS on May 16th, Jung Yong-Hwa focuses her attention on the colorful colors and shining visuals drawn on a clean white background like a drawing paper. In particular, at this fan meeting, Jung Yong-Hwa raises expectations for a special time to fill up with domestic and foreign fan club BOICE.
Jung Yong-Hwa's solo fan meeting "CANVAS" will be broadcast online at 6:22 p.m. on June 11th at YES24 Live Hall at the same time as offline performances.
[Picture = FNC Entertainment]