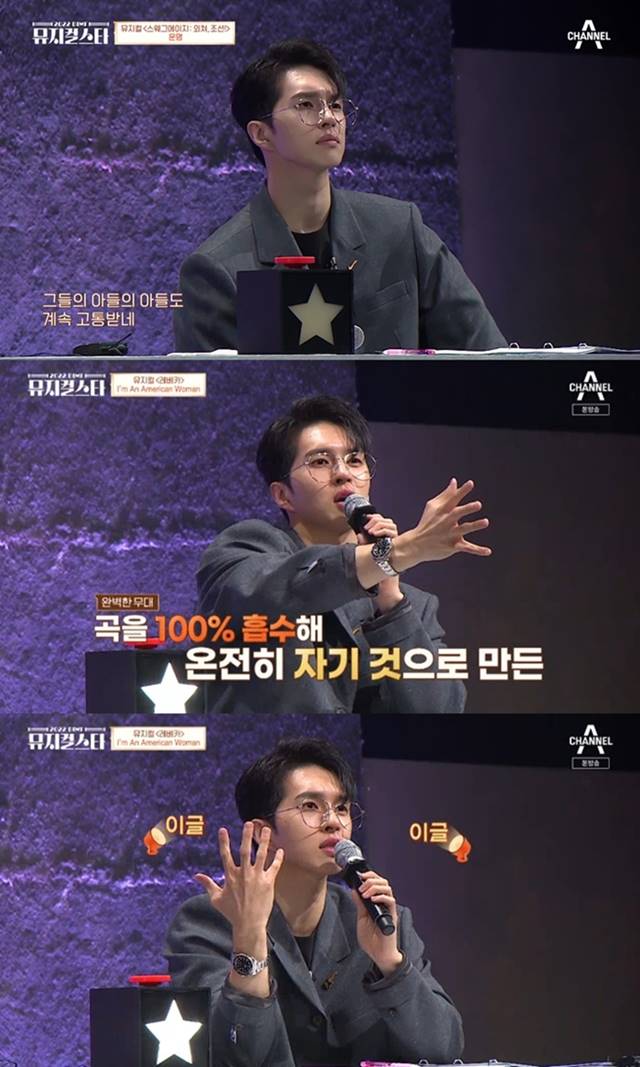 VIXX Ken (Lee Jae-hwan) appeared on Channel A's "2022 DIMF Musical Star" broadcast on May 17th, showing a witty but a seriousness "Sprout Judge" and making us look forward to his future activities.
Ken, who firmly established himself as a musical actor from idol based on his solid singing and natural acting skills, joined as a judge of "Musical Star" New Face and revitalized it with his unique wit and energy. Ken said, "I feel good and nervous to be judging with my seniors. It's a healthy tension," he said, expressing feelings about being a judge with seniors such as Jung Young-joo, Michael Lee, Min Woo-hyuk, and music director Jang So-young.
Ken impressed the participants by giving active reactions, sincere reviews, and affectionate advice while watching the next-generation musical stars pouring their passion on stage. In addition, he pointed out sharply and showed his charisma as a senior.
Photo = Channel A's "Musical Star"