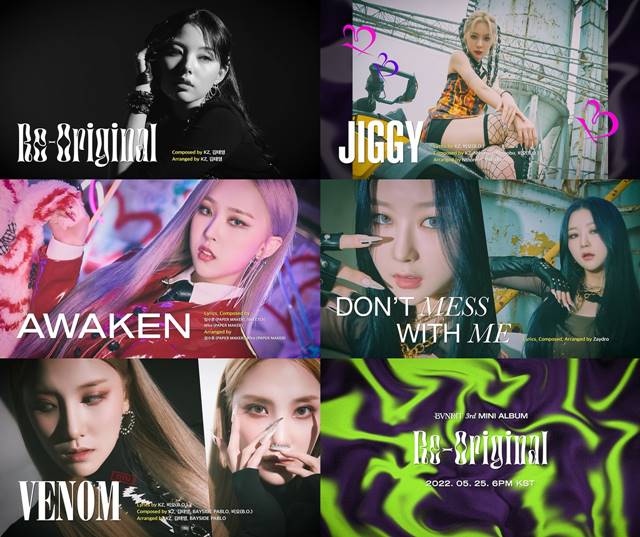 Bvndit (Yi-yeon, Song-hee, Jung-woo, Sim-yung, and Seung-eun) uploaded a highlight medley video of their third mini-album, "Re-Original," through their official SNS and YouTube accounts at midnight on May 19th.
According to the released highlight, the title song, "VENOM," contains a groovy yet aggressive baseline and intense and explosive energy sound. In particular, the hip and addictive rhythm that will captivate the ears as soon as you listen is attractive.
In addition, the intro track Re-Original, which opens the album with a mysterious electronic sound, the impressive JIGGY with funky guitar lines and catchy brass lines, AWAKEN, reminiscent of a late-night festival with passionate Latin rhythm, and the powerful brass sound.
"Re-Original" is an album featuring Bvndit's journey to find its musical identity and a new leap forward after a long hiatus, which will make its comeback in two years. Bvndit will show an upgraded version of the group's original meaning, "Be Ambitious And Do It," projecting a message to the world with confidence into the album.
[Picture = provided by MNH Entertainment]