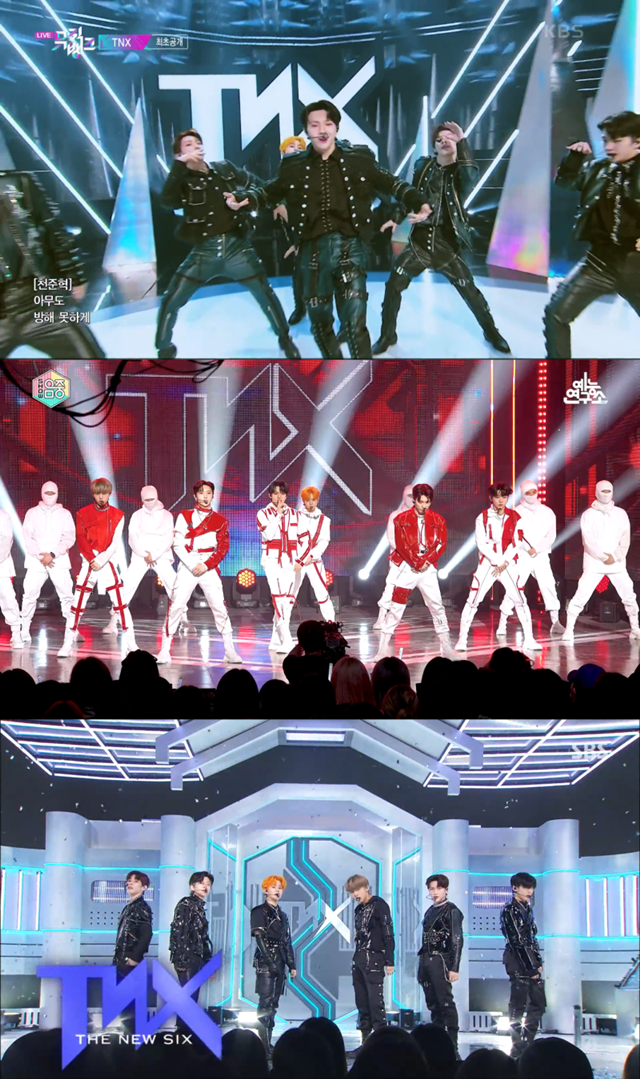 TNX (Choi Tae-hun, Woo Kyung-jun, Jang Hyun-soo, Chun Jun-hyeok, Eun-hwi, and Oh Sung-jun) appeared on KBS "Music Bank," MBC's "Music Core," and SBS "Inkigayo," on May 20th make their hot debut.
TNX, which took its first step in the music industry with the release of its first mini-album "WAY UP" on May 17th, led global fans to receive enthusiastic responses through the performance of its title song, "Move," and the album, "180 seconds."
First of all, TNX gave a strong impact through its title song, "Move," by leading a spirit-filled mood with a grand scale stage production and explosive performance that seemed to break the body. The dynamic arrangement from the orchestra to the brass is also combined with choreography reminiscent of powerful steps to create a trendy atmosphere. Above all, the point choreography of "Point Dance" which seems to poke global fans' hearts, added strength to the hooky chorus part and a clear storyline, providing fun to listen to and watch.
[Picture = KBS "Music Bank", MBC "Music Core", SBS "Inkigayo" video capture]