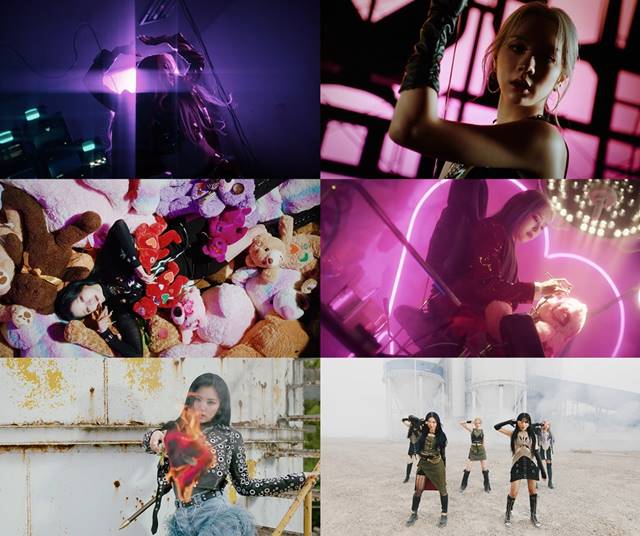 BVNDIT (Yiyeon, Songhee, Jungwoo, Simyeong, and Seung-eun) released the first music video teaser for the title song "VENOM" of its third mini-album "Re-Original" on its official SNS and YouTube account at midnight on May 23rd.
The released video shows BVNDIT giving off a deep charisma along with various heart models that stand out with a unique mood. BVNDIT showed a sophisticated groove under intense lighting while showing a charismatic charm by pointing the sharp tip of the sword to the front.
In particular, the sensuous visual beauty and mysterious objects are hidden in the veil harmonize, adding to the curiosity about the main part of the music video. BVNDIT will showcase its unique team color through the music video of "VENOM."
"Re-Original" is an album featuring BVNDIT's journey to find its musical identity and a new leap forward after a long hiatus, which will make its comeback in two years. The title song, "VENOM," is an EDM hip-hop genre song with a groovy and aggressive baseline and intense and explosive energy, heralding a bold, free-spirited message and BVNDIT's spectacular performance.
[Picture = provided by MNH Entertainment]