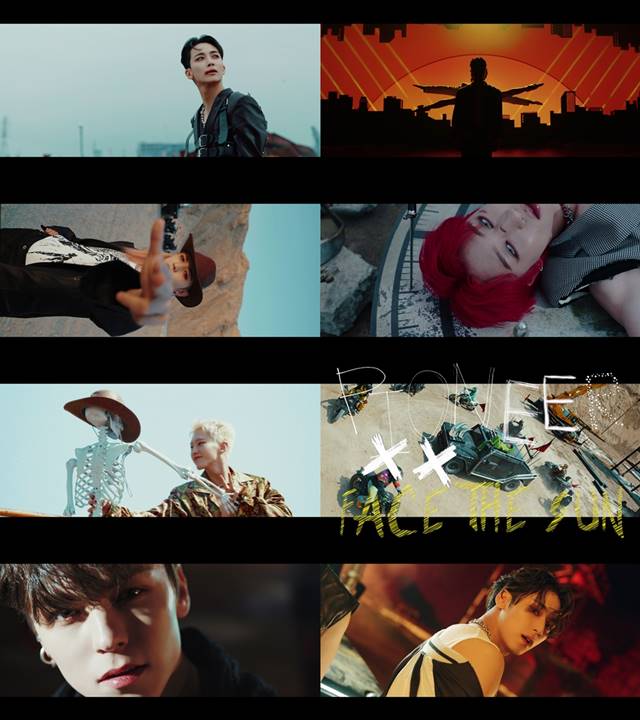 Group SEVENTEEN (S.Coups, Jeonghan, Joshua, Jun, Hoshi, Wonwoo, Woozi, The8, Mingyu, Dokyeom, Seungkwan, Vernon, and Dino) delivered bold energy with the music video teaser of the title song "HOT" of their fourth full-length album "Face the Sun."
SEVENTEEN posted the first teaser video for the music video of its fourth full-length album, "Face the Sun," title song "HOT," which will be released at 1 pm on May 27th on its official YouTube channel today (May 24th). The teaser video showed SEVENTEEN being free and unconventional as if burned down everything that had tied them up. As if they were fighting against something in the teaser, the torn wings and the injured face raised curiosity about the main part of the music video, raising expectations for a comeback.
The fourth full-length album, "Face the Sun," includes a total of nine songs consisting only of group songs. This album is an album that honestly depicts Seventeen's ambition to become the only and enormous influence in the world and conveys the inner sound of Seventeen to listeners around the world in a variety of honest and clean ways.
The title song, "HOT," is a song that highlights the harmony of Western guitar sounds in the hip-hop genre, showing Seventeen's unique heavy, and passionate identity and ultimately revealing its strong will to become the "sun." It is a song that depicts SEVENTEEN bravely moving forward-facing the hot sun.
Photo = Pledis Entertainment