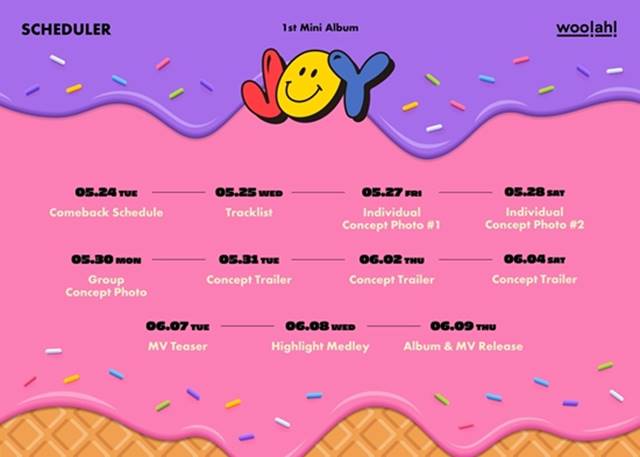 Woo!ah! released a comeback scheduler image of its first mini album "JOY" on its official SNS on May 24th.
The image of the comeback scheduler catches the eye with a sensuous background reminiscent of ice cream, and the promotion schedule until June 9th, the day of the comeback, is organized.
According to the scheduler, Woo!ah! will release individual and group concept photos and concept trailers sequentially, starting with the new album track list. In addition, the music video teaser will be released on June 7th, two days before the comeback, and the highlight medley will be released on the 8th.
Woo!ah! who showed off the various charms of Generation Z in every album, is drawing keen attention to what content will make fans excited in this comeback promotion.
Photo = NV Entertainment