World of 'Moonlight Drawn by Clouds' → 'The Sound of Magic'... The first episode will be broadcast in September.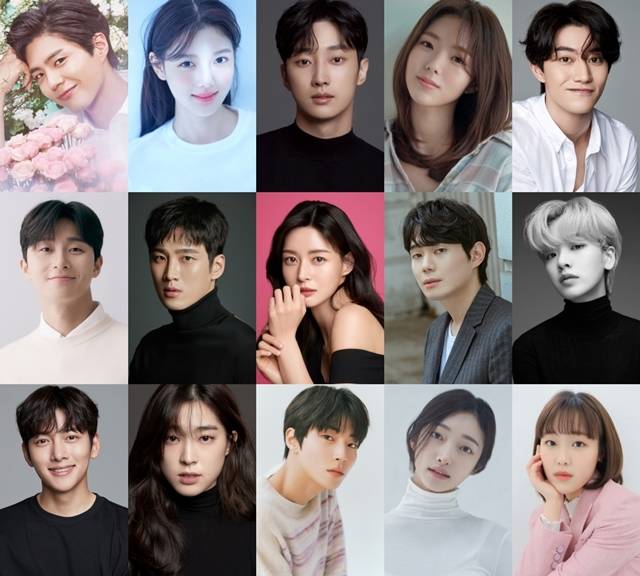 Source: Images provided by management company.
[The Fact | Reporter Park Jiyoon ] The young actors representing Korea gathered in one place and left Union MT.
Teabing's original 'Youth MT' was a reunion where the actors of the dramas 'Moonlight Drawn by Clouds, 'Itaewon Class' and 'The Sound of Magic' appeared.
First, 'Moonlight Drawn by Clouds has opened up a whole new frontier in the youth historical drama. Park Bo-gum, Kim Yoo-Jung, Jinyoung, Chae Soo-bin, and Kwak Dong-Yeon, will be participating. As the reunion of young actors that changed the world with Raon (played by Kim Yoo-Jung) was heralded, attention was focused on the colorful 'chemistry' that the young actors will play the role after many years of not seeing each other.
Here, Ji Chang Wook, and Choi Sung of "Anara Sumanara" - who guided the fascinating world of magic - will appear with the participation of Hwang In Yeop, Ji Hye Won, and Kim Bo Yoon. Fans are curious as to what emotions those who have shown multi-talented looks when receiving from musicals to dramas will bring to the audience.
When the main characters leading these three different works gather in one place and leave Union MT, the combination of newly met actors is another point to make the film fresher. The main characters of each movie they encounter travel through time and space, and together they plan to enjoy various entertainments suitable for MT and show off their sweet 'chemistry' surname.
'Youth MT' PD Kim Seong-Yoon will participate in the production along with '1 Night 2 Days Season 3' writer Ji Hyun-sook and PD Jong-chan Jeong's 'Knowing Bros' and 'Liberation Town' will participation, raising expectations for the film. The series will be released on TV for the first time in September.