Anna will be announced next August.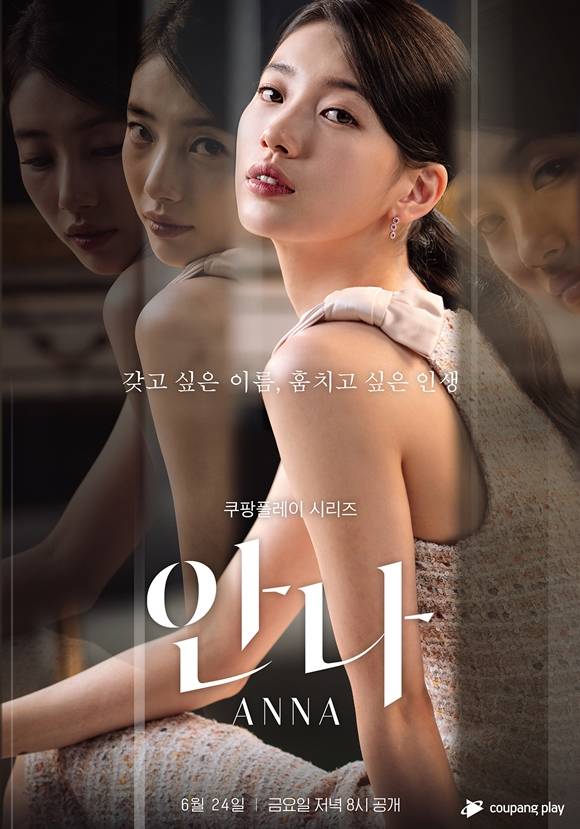 Source: Coupang Play
While the program "Anna" ended with a deep resonance, she continues to receive passionate love.
The Coupang Play series titled Anna (short story, directed by Lee Joo Young) is a completed work based on the novel "Dear Strangers" by author Jeong Han Ah, director Lee Joo Young - who is recognized as "Single."
Anna received a lot of attention when it was first announced on April 24. Thanks to that, the original American-designed novel also climbed to the No.10 position in Kyobo Bookstore. During the first week of July, "Anna" became one of the top five bestsellers (Aladdin was second / Kyobo Book Center / Inter Park was third / YES245).
On the other hand, the rediscovery of her roles cannot be ignored. Suzy has successfully transformed into an actress through her first main movie Anna - her first movie, through small screens such as TV series In the Sleep, Vagabond, Startup, movie Back Doo San... In particular, Suzy has shown a multi-layered change in 20 years from the late 10s to the late 30s with such delicate and high-density emotional acting that created "the character in life".
In addition, Jung Eun Chae, Kim Jun Han, and Park Ye Young also showed the charm of characters full of personality with solid acting power. Jung Eun Chae takes on the role of Hyun Joo, the former director of Yumi's company (played by Suji), who has no interest and no malice, adding to the tension in the drama. Kim Joon Han showed a new face when taking on the role of Nam Joo Ji Hoon of Anna. In addition, Park Ye Young - the only person who is trusted and supported by Yumi with the support of seniors in the university's textbook editing department - has left a strong existence with her birth acting characteristic motion.
Finally, Anna held the No.1 position in a row for 18 days (as of July 11) in the Top 20 famous works of Coupang Play, thereby showing the appearance of the most popular series Coupang Play, thereby proving its heat.
Anna' is the story of a woman who starts from petty lies and lives the life of a completely different person, which was last met through Coupang Play. In addition, Coupang Play is expected to announce an expanded version next August in response to the audience's enthusiastic support for Anna.