Artist Hyorin showed the ice queen's charm.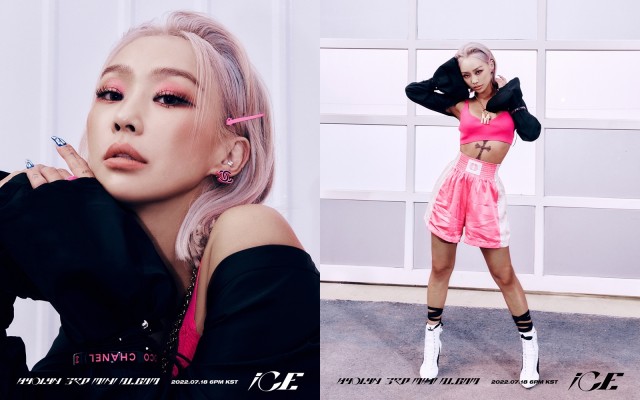 At 0:00 (KST) on July 13, via the official SNS channel of the management company - Bridge, the concept photo for the mini-album vol.3 "Ice Freeze" of Hyolyn was revealed.
In the published photo, Hyolyn showed off pink makeup. Hyorin's strong gaze has brought a more glamorous atmosphere. At the same time, fans are also expecting another charm of the ice queen with delicate pink color.
Following the previously announced Melt, in the concept photo "Freeze", Hyorin demonstrated her ability to show diverse colors. At the same time, the cold and emotionless gaze made fans unable to take their eyes off. It makes fans looking forward to the new summer that Hyorin will bring with the new album iCE.
Hyorin released concept photos with different versions of Melt and Freeze, thereby arousing the public's curiosity about the male singer's stage performance. The MV teaser for the title "No Thanks" will be released on May 15. On March 18, the mini-album vol.3 "Ice" attracted attention when Hyolyn directly produced and wrote lyrics for all the songs.
Hyorin's comeback album iCE will bring new musical colors as a producer, including six songs, including the title song "No Thinks," "Body Talk," "Ah Yeah," "Layin' Low," and "Waka Boom."
At 8 pm (KST) on the 18th, Hyorin will reach out to fans through the live show Naver Now with a showcase titled "HYOLIN Comeback Show iCE" at Blue Square Master Card Hall, Hannam-dong, Seoul. In particular, the song's no.1 stage will be announced for the first time. It is expected that the group will cool down this summer's heat through a fresh live.
Mini album vol.3 iCE of Hyorin - the ice queen - will be released through digital music sites at 6 pm (KST) on the 18th.