The 3rd line-up of '2022 The Fact Music Awards' revealed... The eyes of a young actor trying to transform his acting.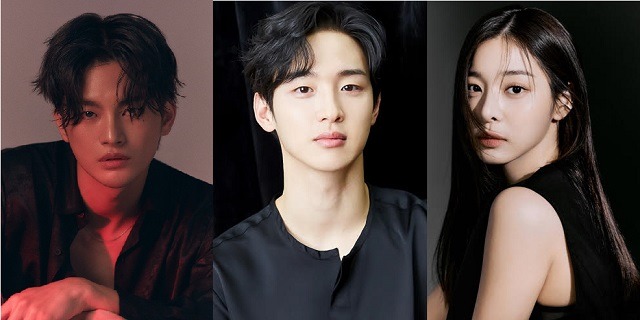 Source: Provided by Story J Company, Dongi Company, and gold medal winner
[The Fact ㅣ Reporter Lee Han-lim ] The young actors have been recognized for their solid acting skills and are building a stable film foundation by taking on leading roles in many works that will enter the ' The Fact Music Awards 2022'.
On the 20th, 'THE FACT MUSIC AWARDS (TMA)' announced, "Actors Seo In-guk, Jang Dong-yoon, and Seol In-ah will appear as presenters for '" 2022 The Fact Music Awards'."
First, Seo In-guk - who returned to the screen with a cruel incarnation through the action movie 'Wolf Hunt' (released on the 21st, directed by Kim Hong-sun), confirmed to attend 'The Fact Music Awards' with Jang Dong-yoon.
In particular, Seo In-guk is mainly dramatic through works such as "Reply 1997", "Master's Sun," "High School King," "Shopping King Louie," "One Hundred Million Stars from the Sky" and "One Day Destruction" Comes Into Our Front Door'. Unlike when he took on the lead role in this 'Wolf Hunt,' he takes on the role of 'Jongdoo,' pure evil with no reason and the most trying in the history of the film, attracting attention.
Source: Provided by TCO Co., Ltd. ContentOn
In addition, Jang Dong-yoon, who plays Do-il, the same criminal in 'Wolf Hunt' but hiding a secret unlike Jong-doo, is also planning to show chemistry as a character how to be a presenter in '2022 The Fact Music Awards' starring Seo In-guk, who co-stars with him in the drama, is attracting the attention of fans.
Jang Dong-yoon, who mainly takes on deep characters that hide a beautiful appearance through 'Taeil,' 'Run Boy Run,' 'Search,' and 'Chosun Rocco Nokdujeon,' is a mature character, plays with intense and expressive eyes and not the dialogue in 'Wolf Hunt,' looking forward to seeing the audience.
Actress Seol In-ah, who received a lot of love through last year's popular drama 'Meet the Guy,' is also vying for 'The Fact Music Awards.' Coincidentally, the actor who will be awarded the Seol In-ah award is Jang Dong-yoon, who was Seo In-guk's 'award-winning partner' and co-starred in the upcoming drama 'Oasis' next year on KBS.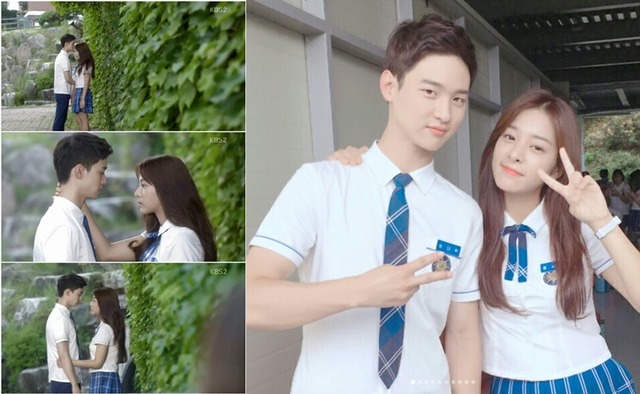 Source: KBS2 'School 2017' video, Seol In-ah took SNS
Seol In-ah and Jang Dong-yoon finished the movie 'School Uniform Chemi' in the youth drama 'School 2017' (2017).
'The Fact 2022 Music Awards', following previously revealed model Hae-na Song, former baseball player Shim Soo-chang, sports broadcaster Yoon Tae-jin, actors Kim Ji-hoon and Lee Joo-bin, Choi Daniel, and Kim Se-jeong, also revealed a golden lineup consisting of Seo In-guk, Jang Dong-yoon, and Seol In-ah. It's getting a lot of attention. While stars with various performances in the entertainment industry are confirmed to appear one after another, the lineup of presenters to be revealed in the future also arouses curiosity.
'The Fact Music Awards 2022', an awards ceremony and music festival conducted by K-pop artists and music fans oversea, will be held live for the first time in three years and a half since receiving the invitation. The slogan 'SHINING FOR ARTISTS, EXCITING FOR FANS.' It's an aspiration to bring aura and colorful joy to K-POP artists and fans.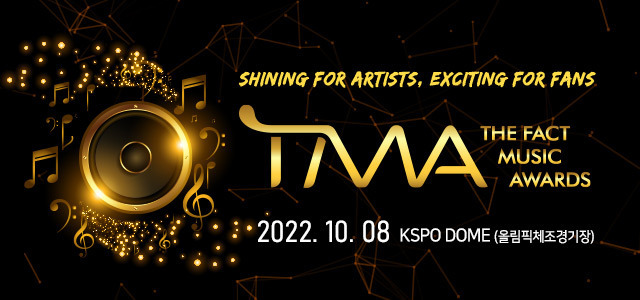 Source: Provided by TMA Organizing Committee
The Boyz, ITZY, Tomorrow x Together, Ive, Stray Kids, (G) I-DLE, Kepler, Le Seraphim, Hwang Chi-yeol, Kang Daniel, Kim Ho-jung, Young-tak, ATEEZ, Treasure, TNX, New Genes, Psy, Lim Young-woong, NCT Dream, BTS confirmed to attend. Above all, the best teams representing K-pop will set up a special and colorful stage that can only watch at the '2022 The Fact Music Awards'.
'2022 The Fact Music Awards,' considered the best lineup of all time, will be held on October 8 at KSPO DOME (Olympic Gymnastics Stadium), Seoul. The red carpet event will begin at 4:30 pm, and the main awards ceremony will start at 6:30 pm, and it can be viewed offline as well as through the idol-specific platform 'Idol Plus' on mobile phones and PCs.