Announcing the biggest festival of all time on October 8... BTS, Young-woong Lim, Ive, and more appear.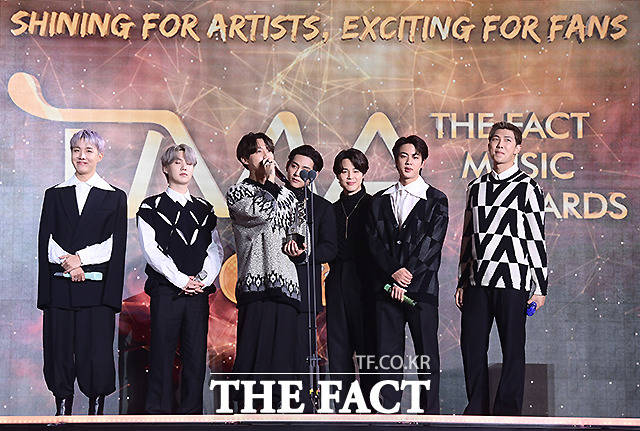 [The Fact| Reporter Lee Han-rim ] The lineup of artists and hosts of 'The Fact Music Awards 2022' have been revealed.
At 'THE FACT MUSIC AWARDS' (TMA), scheduled to be held at Olympic Gymnastics Stadium in Songpa-gu, Seoul, on October 8, top global artists representing Korea and their excellent performances in many fields such as entertainment, movies, and TV series A large number of stars are spreading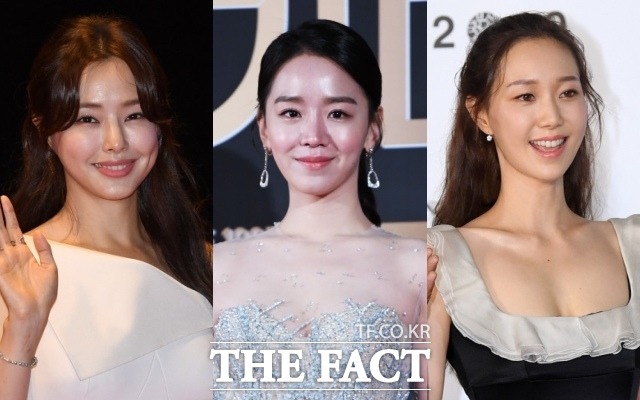 First, from THE BOYZ, ITZY, TOMORROW X TOGETHER, IVE, Stray Kids, (G)I-DLE, Kep1er, LE SSERAFIM, Hwang Chi-yeol, Daniel Kang, Ho-jung Kim, Young-tak, ATEEZ, TREASURE, TNX, NewJeans, Psy, Young-woong Lim, NCT DREAM, BTS The 20 groups of artists that resonated with the year will perform all-time stages that can only be seen at '2022 The Fact Music Awards'.
Also included are Song Hae-na, Jeong Hyuk, Shim Soo-chang, Yoon Tae-jin, Choi Daniel, Kim Se-jeong, Kim Ji-hoon, Lee Ju-bin, Seo In-guk, Jang Dong-yun, Seol In-ah, Jo Kwon, Kim Ho-young, Kim Min-gyu, Ko Bo-gyeol, Hong Jong-hyun, Bang Min-ah, Noh Sang-hyun, Lee Joo-woo, Park Hee-soon, Yoon Si -yoon, Celebrities like models, actors and broadcasters, hard to see in one place, include Park Yoon, Eung-soo Kim, Honey Lee, Hye-sun Shin, and Lee Yu-young, as 'host of the year makes 'The Fact 2022 Music Awards' even more splendid.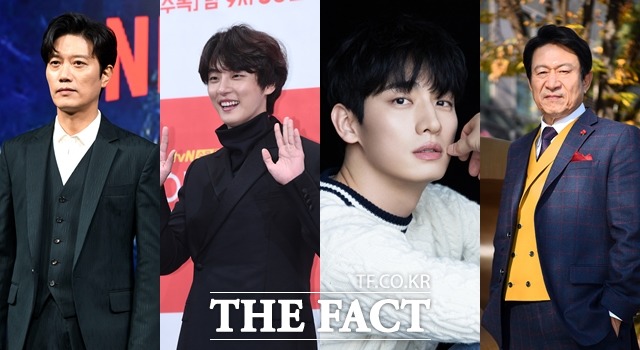 Source: Provided by The Fact DB, H & Entertainment
Many global fans can participate both online and offline, and the '2022 The Fact Music Awards' will be held even hotter.
'2022 The Fact Music Awards' is a music awards ceremony and festival venue created by K-POP artists and global fans with the slogan 'SHINING FOR ARTIST, EXCITING FOR FANS.' Explosive fan interest, as demonstrated by the first and second Fan N Star online voting before the event, resulted in an upgraded scale and stronger lineup to be announced. Released on the day of the event.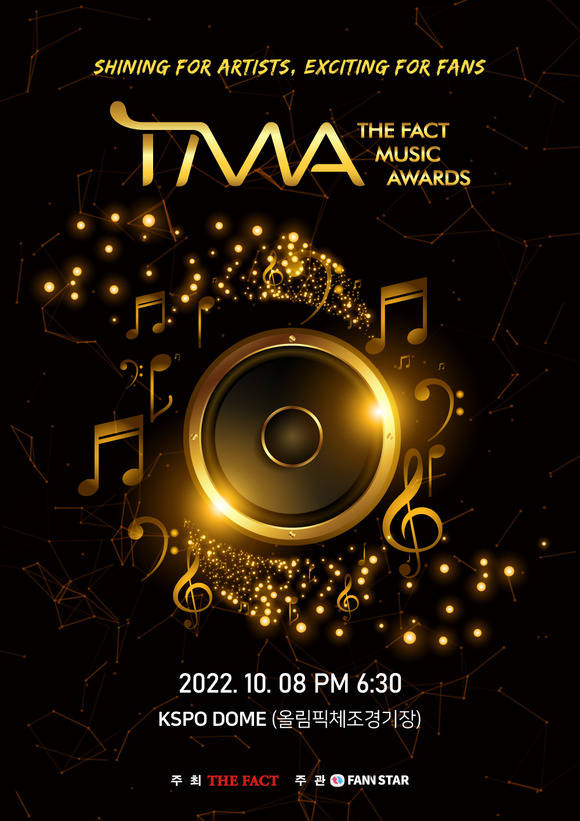 Source: Provided by the organizers of 'The Fact Music Awards (TMA)'
'The Fact 2022 Music Awards,' which has attracted strong interest based on close communication with the audience, will be held live for the first time in three and a half years since receiving the invitation and is expected to be broadcast live online in many countries, leading the world in one.
'2022 The Fact Music Awards', created by 20 teams of K-pop artists, 24 'presenters of the year' and global fans, will be held at KSPO DOME (Olympic Gymnastics Stadium) in Seoul on October 8. The red carpet and main awards ceremony will be held at 4:30 pm and 6:30 pm, respectively, and can be viewed through the idol-specific platform 'Idol Plus' on mobile phones and PCs.