The syndrome's popularity as soon as they debuted... Emergency preparations were completed through 'TMA.'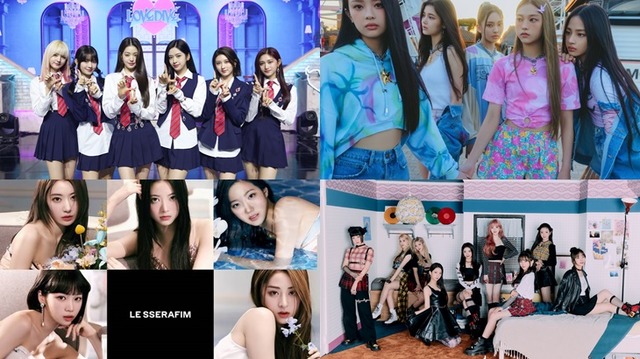 Source: Provided by companies
[The Fact ㅣ Reporter Lee Han-lim ] The 4th generation of K-pop rookie girl groups stands in one place. Rookies Ive, New Jeans, Le Seraphim, and Kepler - who garnered attention with their trendy tunes, intense performances, and fresh and stylish looks, are ready to pass 'The Fact Music Awards.'
'2022 THE FACT MUSIC AWARDS (TMA)', loved by fans abroad, will be held on October 8 at Olympic Gymnastics Stadium in Songpa-gu, Seoul. The 26 people, including 20 teams of world top artists representing Korea and actors and models working in various fields such as entertainment, movies, and dramas have confirmed to attend.
Four girl groups, appearing like a double comet and performing unmatched, put their names on the dream line-up, igniting the excitement of K-pop fans. In addition, (G) I-DLE (2018 Next Leader Award), ITZY (2019), Weekly (2020), and StayC (2021), who have won the Next Leader award, are given to the best rookie group at ' The Fact Music Awards have always been K-Pop performance. When continuing the "genealogy" of typical girl groups, attention is also focused on whether 4 rookie girl groups will win awards.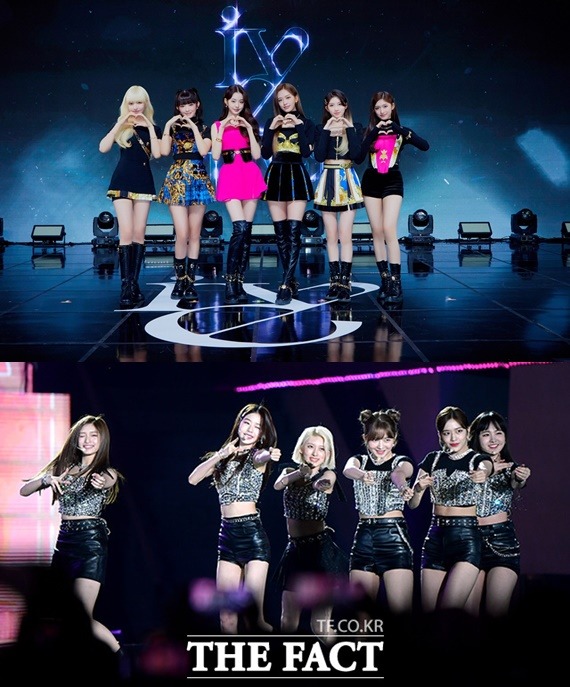 Source: Provided by Starship Entertainment, The Fact DB
First, the first competition of the 6-member girl group Ive, including Ahn Yu-jin, Gaeul, Ray, Jang Won-young, Liz, and Yi-SEO, is attracting the attention of not only the music industry but also the music industry the whole public.
After debuting with the first single, "ELEVEN," last December and gaining attention by ranking at number one on music programs for 7 days, Ive has won 13 music shows and singles. The second "LOVE DIVE" was released in April next year. It also became popular and performed nicely.
Recent activity is also outstanding. The third single, 'After Like,' released on the 22nd of last month, continues its energetic activities. 'After Like' surpassed 1 million copies sold on September 1, the 11th day of album sales, and became the third biggest selling group in Korean girl group history. In addition, when tvN's entertainment program 'Earth Recreation Room,' where leader Ahn Yu-jin is active as a fixed member, just ended, Ive's appearance in 'The Fact Music Awards' ' is expected to be remembered as a greeting not only for 'Dive' (Ive's fandom name) but also for viewers.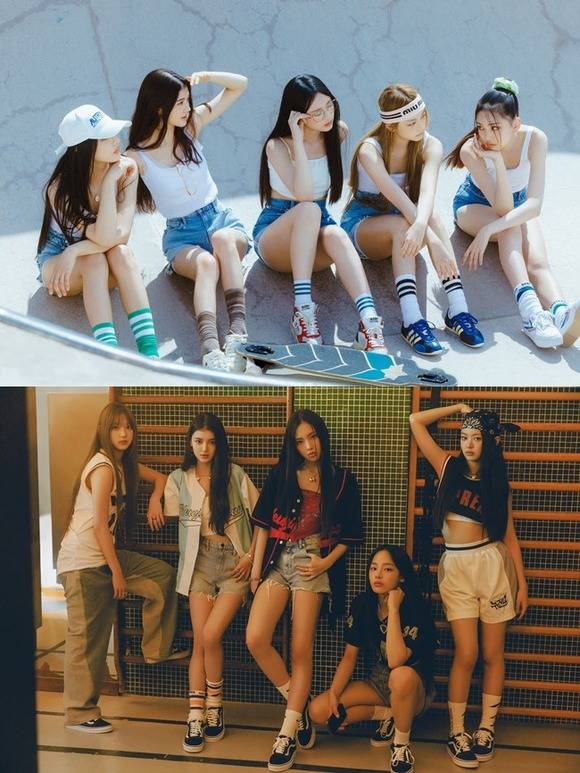 The group New Jeans, which rose to prominence right after their debut and continues to make great strides not only in Korea but also abroad, have their first meeting at 'The Fact Music Awards' this year. New Jeans, a 5-member girl group consisting of Minji, Hani, Daniel, Hyerin, and Hyein, is considered the hottest group in the hearts of K-pop fans in the second half of this year thanks to the freshness and youthfulness of all members are teenagers.
In particular, New Jeans is a group introduced by Hive's new label, Doora, even before their debut, and Min Hee-jin, who is in charge of concepts and album art for Girls' Generation, SHINee, f(x), EXO, Red Velvet, etc. It has attracted attention as a team.
Interest leads to proof. Jeans' new debut album 'New Jeans' broke 310,000 copies in Initial Chodong, setting a record for a new girl group. In addition, the debut album, which started with three title tracks, 'Hype Boy,' 'Attention,' and 'Cookie,' all received love, and 'Monster Rookie' caused a change in the charts music that Ive monopolizes is evaluated as the occurrence of them.'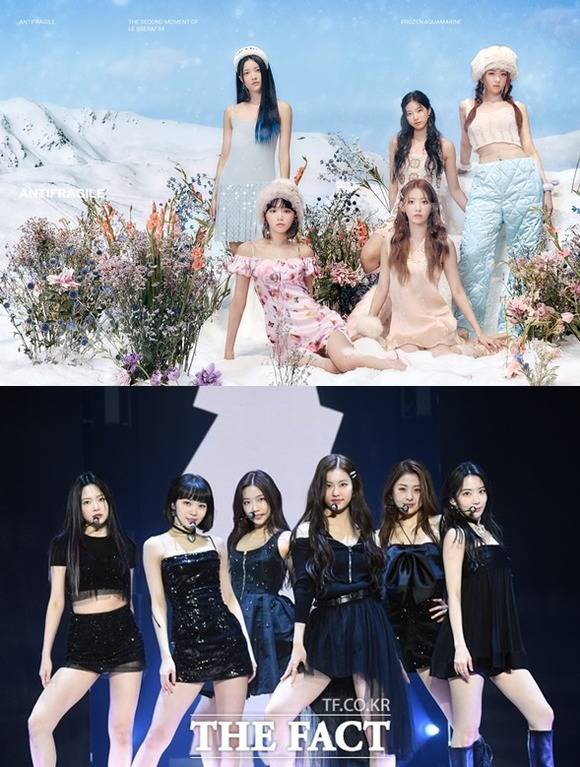 Source: Provided by Source Music, The Fact DB
On the other hand, even before their debut, Le Seraphim, another 'monster rookie' of Hive and the management company Source Music, was still proudly standing in the ranks of the groups that they trust and follow while maintaining maintain stable rankings and popularity. as a new record in the first week after launch.
Le Seraphim, a 5-member group consisting of Kim Chae-won, Sakura Heo Yun-jin, and Kazuha Hong Eun-chae, has been on the Billboard charts for 19 consecutive weeks since its release through 'FEARLESS.' , which is considered the most intense debut song by a girl group and has appeared on the global streaming site Sporty. Among the K-pop groups that debuted this year on Pie they are receiving great love from the global level, surpassing 100 million streams in the shortest time.
In addition, as Le Seraphim prepares to return with the second mini-album 'ANTIFRAGILE' on October 17, the remarkable achievements of those who will meet at 'The Fact Music Awards' are also expected to shine. Fans of the group IZ * ONE, where Sakura and Kim Chae-Won of Le Seraphim and Won-Young Jang and Yu-Jin Ahn of Ive are active, are also expected to arouse nostalgia through 'The Fact Music Awards.'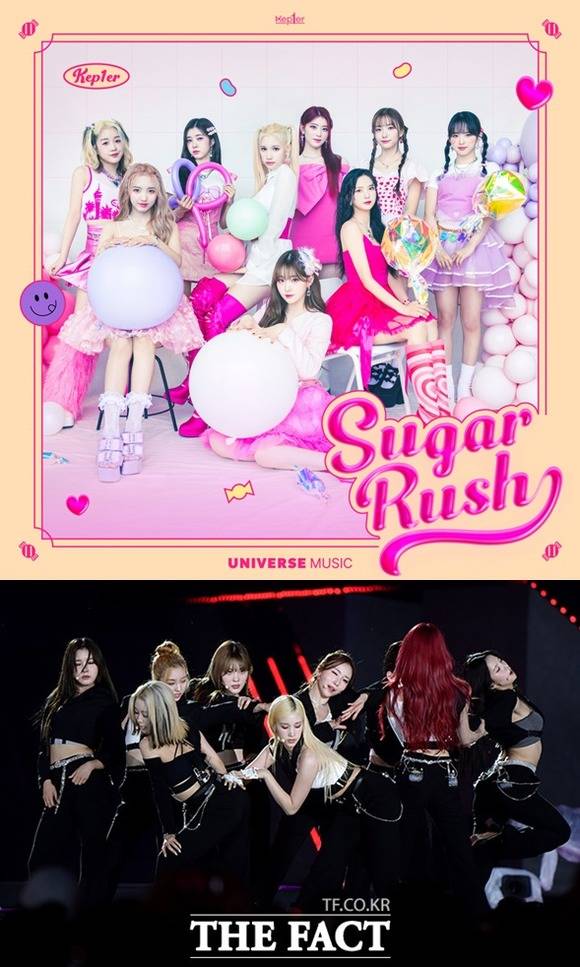 Source: Provided by Wake On, The Fact DB
In addition, Kepler, who is about to return after 4 months with the 3rd mini album 'TROUBLESHOOTER' on the 13th of next month, is also planning to hold the 'The Fact Music Awards' on an autumn night.
Kepler, a 9-member multinational girl group consisting of Choi Yu-jin, Shaoting, Mashiro Kim, Chae-hyun, Kim Da-yeon, Hikaru Huening-bahi, and Seo Young-eun, Kang Ye-seo is evaluated will continue the K-pop girl group lineage with solid vocal and dance skills after debuting through Mnet's 'Girls Planet' audition program.
In the case of Kepler, his performance in Japan stands out from overseas markets. The debut song 'WA DA DA,' which was released in January of this year, has achieved cumulative streaming over 100 million times on Spotify and Billboard Japan and received the Recording Association's Gold Certification. Yvonne sound in the shortest time among the debut songs of a Korean girl group. Received, etc. . is active. In addition, through their Japanese debut album "FLY-UP," they are proving their unparalleled popularity, not only winning ranking.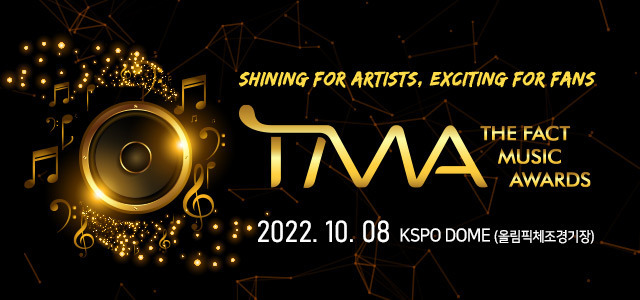 Source: Provided by TMA Organizing Committee
'The Fact Music Awards 2022', an awards ceremony and music festival conducted by K-pop artists and music fans around the world, will be held live for the first time in three years. and a half since receiving the invitation. With the slogan 'SHINING FOR ARTIST, EXCITING FOR FANS', it is expected to bring glorious glory and colorful joy to K-POP artists and fans.
The Boyz, ITZY, Tomorrow x Together, Ive, Stray Kids, (G) I-DLE, Kepler, Le Seraphim, Hwang Chi-yeol, Kang Daniel, Kim Ho-jung, Young-tak, ATEEZ, Treasure, TNX, New Genes, Psy, Lim Young-woong, NCT Dream, BTS confirmed to attend. The best teams representing K-pop will set up a special and splendid stage that can only be seen at the '2022 The Fact Music Awards'.
'2022 The Fact Music Awards,' which has completed 'Dream Lineup', will be held on October 8 at KSPO DOME (Olympic Gymnastics Stadium) in Seoul. The red carpet event begins at 4:30 pm, and the main awards ceremony begins at 6:30 pm. It can be viewed offline as well as via the 'Idol Plus' mobile platform, a specialized idol platform, and the PC web.