The best line-up of all time '2022 The Fact Music Awards' will be held on October 8.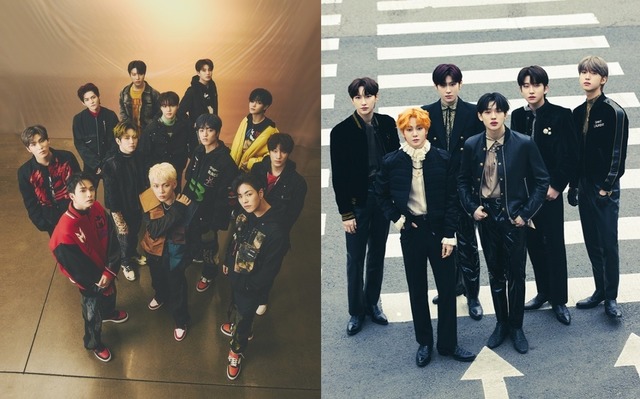 Source: Provided by each company
[The Facts | Reporter Jeong Byeong-geun] TREASURE, which has grown in the last two years, and TNX, which has made remarkable achievements among male rookies this year, showed their worth at the '2022 The Fact Music Awards'.
While '2022 THE FACT MUSIC AWARDS (TMA)' will be held at KSPO DOME (Olympic Gymnastics Stadium) in Seoul on October 8, an outstanding singer line-up is catching the attention. Two teams cannot be missed: Treasure and TNXP. TREASURE began to show potential in its third year of debut, and TNX, which debuted this year, is a group to watch.
Treasure, a 12-member group that debuted on August 7, 2020, has attracted attention as a rookie group introduced by YG Entertainment for the first time in about 4 years since Black Pink and is a large group aimed at the global market from the very beginning. They've won Rookie of the Year at major awards ceremonies, proving their musical prowess, production ability, and popularity.
It then continued to grow, and in February, with the first mini-album 'THE SECOND STEP: CHAPTER ONE,' the cumulative sales exceeded 800,000 copies, and the title track 'Jikin' received lots of love. In addition, the b-side song 'DARARI' was naturally transmitted by word of mouth thanks to the power of music, even though there was no music video or stage performance.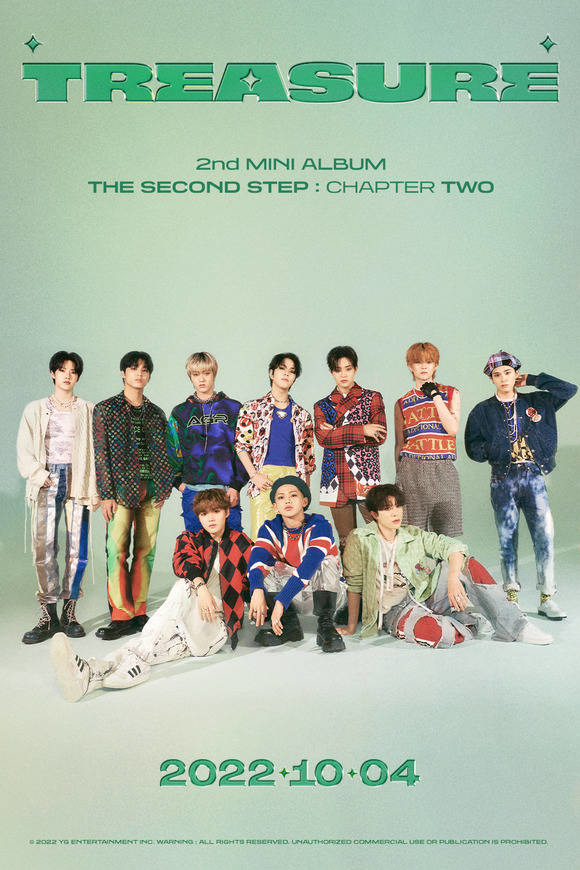 Source: Provided by YG
It is popular in Japan. 'BOY,' 'I LOVE YOU,' 'MMM' and 'MY TREASURE,' which were released before their official debut in Japan last year, all topped the major local charts. 'BOY' and 'MY TREASURE' topped Line Music's Weekly Chart for 2 consecutive weeks. 'Jikjin' also climbed to the top of Line Music's weekly chart.
Treasure's performance has many members overwhelmed. The group's sword choreography is epic and full of energy. In addition, the unit staging that takes advantage of the multi-purpose strength is richer when taking advantage of 100% of all parts of the stage. From vocals to rap, the timbre is diverse and harmonious so there is no room for boredom. A team that delivers the best in everything they hear and see.
Treasure plans to release 2nd mini album, 'THE SECOND STEP: CHAPTER TWO,' on October 4th and continue the uptrend. In particular, TREASURE is determined to show the development side of music when the members participate in writing and composing lyrics for all 5 songs on the album, including the title song 'HELLO.'
Since '2022 The Fact Music Awards' is held 4 days after the release of the new album, Treasure is expected to win the hearts of the audience with its outstanding development.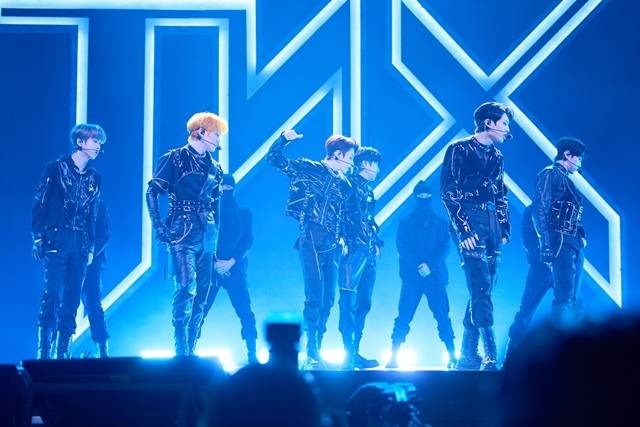 Source: Provided by P NATION
The six-member group TNX was formed through SBS's boy group audition program 'Loud,' which ended last September. At the time, Psy, who served as a judge, was praised for selecting participants with personality and skill throughout the broadcast, and TNX was a team of selected members. in that way. Since they made their debut after beating the competition and another one-off in P-Nation, there's no doubt about their skill.
TNX, P-Nation's first rookie group, released their debut album 'WAY UP' in May. This album has achieved remarkable success among rookie boy groups, surpassing cumulative sales. 73,000 copies. The music video for the title track "Move Out" has garnered 15 million views on YouTube.
Before TNX's debut, Psy announced the group's direction in <The Fact> by saying, "I want to be commended for the stage structure and stage material with a tense survival performance. and feeling." As he says, TNX maintains dynamism from start to finish while creating maximum comfort that can be used in the choreography and explosive performance of the roaring beast.
As rookie girl groups continue to thrive this year, it's relatively difficult for rookie boy groups to stand out. In particular, in the case of fandom-centered boy groups, it will take some time for them to realize their full potential. After all, TNX has completed its launch activity quite successfully and laid the foundation for the continuation of the good trend.
In the process, TNX, who stood on the stage of 'The Fact Music Awards 2022', plans to prove its worth and potential with an explosive stage.
Source: Provided by TMA Organizing Committee
On the other hand, '2022 The Fact Music Awards', a music awards ceremony and festival conducted by K-pop artists and music fans oversea, will be held live for the first time in three and a half years from the invitation. Under the tagline 'SHINING FOR ARTISTS, EXCITING FO FANS', K-POP artists and fans will be given a bright aura and colorful joy.
The Boyz, ITZY, Tomorrow x Together, Ive, Stray Kids, (G) I-DLE, Kepler, Le Seraphim, Hwang Chi-yeol, Kang Daniel, Kim Ho-jung, Young-tak, ATEEZ, Treasure, TNX, New Genes, Psy, Lim Young-woong, NCT Dream, BTS confirmed to attend. The best teams representing K-pop will set up a special and splendid stage that can only be seen at the '2022 The Fact Music Awards'.
'2022 The Fact Music Awards', considered the best lineup of all time, will be held on October 8 at KSPO DOME (Olympic Gymnastics Stadium), Seoul. The red carpet event begins at 4:30 pm, and the main awards ceremony begins at 6:30 pm. It can be viewed offline as well as via the 'Idol Plus' mobile platform, a specialized idol platform, and the PC web.
In addition to Korea, Japan, Taiwan, Thailand, the Philippines, Indonesia, and Malaysia have also confirmed the online broadcast, so that more fans from all over the world can participate.